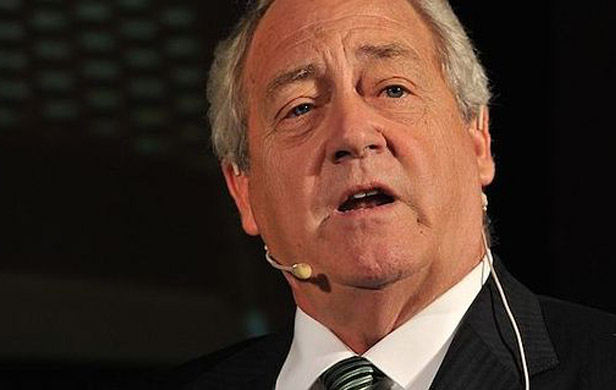 I hesitate to give the man any more publicity.
Patrick Moore, a former environmentalist and now a constant and consistent spokesman for right-wing causes, had an article on the op-ed page of the Vancouver Province, September 24th edition. In it, he denies the worldwide scientific opinion that global warming here, driven by humans, and a deadly serious problem. The Province, in my view, has become the leading journal of the right and regularly publishes the Canadian Taxpayers' Federation and the Fraser Institute so Moore is a natural for them.
A long way from Greenpeace
Moore has been utterly inactive in environmental matters for years – in fact, being an unspoken foe of those who are. This particularly includes Captain Paul Watson who has, with unbelievable courage, done so much to save whales and other mammals in our oceans. Moore bills himself as an environmentalist, which is Orwellian in the extreme and makes true environmentalists want to retch.
Moore plays on claims that he was a founder of Greenpeace (though this is disputed), a director of Greenpeace Canada and of Greenpeace International. This is somewhat like Satan reminding us that before he was tossed out, he was once a colleague of the Saints in heaven.
In fact, Moore was made unwelcome both at the Canadian and the International level and has been persona non grata ever since.
Moore was last in the news for criticizing the president of Greenpeace International for using airplanes for travel while he, Moore, regularly uses cruise ships to make lectures, and money – cruise ships themselves being a major consumer of fossil fuels.
Downplaying human-caused climate change
The pith and substance of Moore's article is that there is doubt that global warming is actually taking place. He trots down the usual path, referring to times before the Ice Age and that sort of thing.
What Moore ignores is that since the Industrial Revolution, and particularly for the last hundred years, humankind, both socially and industrially, has dumped ever-increasing amounts of waste into the atmosphere. This makes the situation today vastly different then it was in the years gone by to which Moore refers. One is tempted to think that, given Moore's self-proclaimed expertise and glibness, this is a deliberate oversight.
Sewing seeds of doubt
Moore then moves into the area of the law in talking about "doubt". He clearly assumes that if any sort of doubt is raised about a proposition, it must fail.
This is not what standards of proof are all about and the standard cannot be the mere raising of doubt.
We have two choices as to standard of proof required. In civil cases it is called "balance of probabilities", whereas in criminal cases it is "reasonable doubt" – a much heavier onus.
[signoff3]
The question of global warming has to be, of course, subject to standards of proof, as are all allegations that cannot be proved beyond any doubt whatsoever. But if mere doubt were the standard in criminal law, for example, there would be very few ever convicted of a crime. Any good criminal lawyer will tell you that he can raise a "doubt" in the most flagrant of circumstances.
It can even be raised about a man with a gun in his hand standing over a corpse. Even though the man with the gun is demonstrated to have been a bitter enemy of the deceased, a "doubt" can always be raised.
Criminal law sets the standard at "reasonable" doubt. This is surely the standard we must set with respect to global warming.
The science is clear
The scientific community has been investigating this issue very closely for decades. All the doubters, like Moore, have been heard and their arguments more than met. The result by 2014 is a very clear. Beyond a reasonable doubt, climate change is with us, with disastrous consequences for now and the future.
We, the general public, sit as a common jury assessing the evidence before us. We must decide whether or not the virtually unanimous opinion of the scientific community is to be preferred over the bleatings of Patrick Moore and his ilk.
What's the harm in tackling climate change?
Another way of looking at this is: What if the scientific community is wrong? In that most unlikely event, we will have cleaned up our air and established a far healthier  atmosphere in the world. Surely that would be a very good thing, no matter what impact warming was having.
On the other hand, if we follow Moore, and he is wrong, we have exacerbated in the extreme the catastrophe which faces us.
Patrick Moore is entitled to his opinions and, of course, The Province is entitled to be a shill for neo-lib views – but in evaluating Moore's opinions one must remember where he is coming from. This former environmentalist is now a proponent of nuclear, supports the tar sands, pipelines, and tanker traffic carrying bitumen.
As that juror, I have no trouble deciding for the scientific community and that Moore has no credibility.
Patrick Moore is likeable and glib but, on a balance of probabilities, dead wrong.