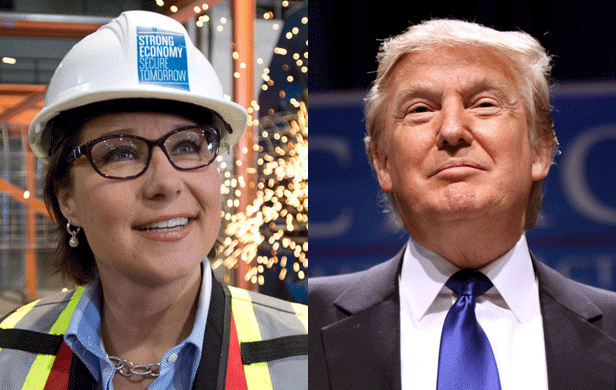 Part one in a series by Kevin Logan
February 17th 2017
As the faux populist facade fades and the new reality show "Trumplandia" begins to emerge from the ruins of the Democratic elite's embrace of hedge funds and wall street masters, one thing is crystal clear: Big oil and gas is now in the driver's seat and Trump is just a hollow front man with a small army of propagandists and zealots hellbent on reshaping the world.
In Trumplandia, Hillary's replacement for Secretary of State is none other than the CEO of ExxonMobil, Rex "don't frack my backyard but yours is fine" Tillerson.
Such a raw front bench display of state capture by this industry is remarkable, especially after having been subjected to a so-called populist campaign full of "I feel your pain" rhetoric designed to appeal to the bottom half of the American populace who have been cut loose by the major parties and no longer have a voice.
Masters of the Universe like Tillerson have dominated the globe by crushing and fleecing nations, people and the environment. As a result, anyone expecting something other than a petro-dictator in the Secretary of State's chair is clearly detached from reality. See Canadian Arch Conservative David Frum's ominous warning outlining how the new Trump Administration will set the world on fire in a relentless bid to establish The Donald as the richest most powerful autocrat on earth.
Why this matters to BC
The current government hung most of its political capital in the last election on developing a new LNG industry. With grand designs to shoot from nowhere to first and compete with Qatar and Australia, the BC Liberals embarked upon an ambitious agenda scouring the coast for any exploitable opportunity to set up shop and fleece BC of its stash of gas.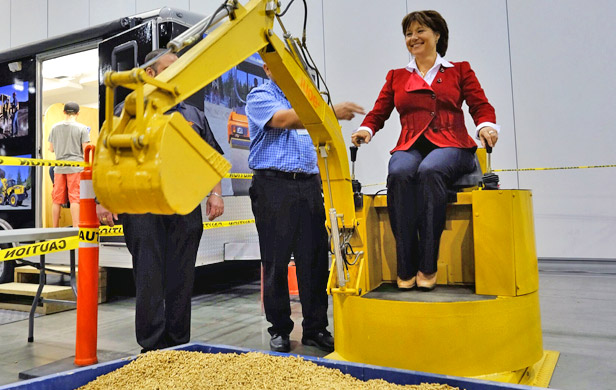 Most of the plays are riddled with shenanigans and BC Liberal insiders as the now retiring Energy Minister himself claimed, "There is lots of wheeling and dealing going on behind the scenes."
Since the last election, BC has been mired in conflict as Clark's oil and gas agenda set about a process that many claim is akin to legalized bribery, or in the least a good old fashion greasing of the skids.
Much of the enabling deals have been done with untold millions of taxpayers' dollars. Though the agreements with relevant First Nations and stakeholders are not publicly available, it does not take long for one to realize that the fleecing of the BC Taxpayer by this industry is already well underway.
This has left coastal communities, First Nations and the rest of BC tattered and torn with the rise of a small, new petro-class emerging as the most influential in our political dialogue, despite being a terribly insignificant contributor to BC jobs and prosperity.
Gas sector a burden on BC treasury
In fact, since the last election, the BC gas industry alone has cost the provincial treasury hundreds of millions of dollars. A far cry from the much-vaunted 100 billion dollars in revenue to fill a so-called LNG "Prosperity Fund" promised by Clark. Which, by the way, she recently filled with 500 million of your tax dollars in a brash bid to prove her Government has "delivered" on the prosperity promised last election.
In so doing, Clark simply adds insult to injury. Such bald faced lies and politicking with taxpayers dollars is nothing new for the BC Liberals, but Clark has brought the thing to a whole new level.
Clark's Crony LNG capitalism hurts communities
One of the most audacious LNG proposals being stick-handled by the Liberals' former Attorney General Geoff Plant is the Vancouver Island play, Steelhead LNG, that would see both a floating LNG terminal and a huge land-based terminal straddle the entire southern Island with a pipeline that, after coming under the ocean from the US, would make its way from Brentwood Bay to Sarita Bay.
And the proposal comes with all the trimmings of any major oil and gas initiative. Community infiltration, data mining and surveillance of stakeholders both for and against, as well as the typical onslaught of petro-propaganda. In addition to, "legalized bribery," add community unrest, controlled opposition and political infiltration.
The Island is no stranger to fleecing by major industries, however the oil and gas agenda playing out in BC is unprecedented and its implications will alter the very fabric of Island communities by putting us on a path we have never before traveled.
How Trumplandia threatens Clarklandia's LNG plans
A quick google of "Trump LNG" reveals the following headlines on the first page of results:
Trump's America-first energy policy looms as LNG threat
Will Trump make the US the top LNG exporter?
Trump's energy policy shake-up could threaten Australian LNG
How Trump Could Change LNG Markets
LNG Exports: US to Overtake Australia
Feds Deny LNG Export Through Oregon – Developer Turns to Trump
When asked in November if Trump would deliver for his coal company supporters and look to exporting LNG rather than displacing domestic coal power generation, his response was "What is LNG?"
While this clearly underscores the notion that he is simply a front man, void of any real understanding of domestic energy complexities, let alone the very real and strategic geo-political implications, he has stacked his deck with energy zealots who do. That said, we can glean from his "America First" rhetoric some potential outcomes.
In order for him to deliver for his coal supporters and the domestic natural gas industry, it's very likely Trump will pursue both with great vigour, as the more LNG exports the US embarks upon, the less potential for domestic displacement of coal-generated power.
If Trump decides the US should be the top LNG exporter, as one of the above headlines claims, then LNG in Canada will be officially on notice, and the audacious Steelhead proposal for Vancouver Island would be the first on a very short list for the Trump Administration to review due to the fact they intend on exporting American gas through Canada.
Softwood & LNG: BC's low-hanging fruit for Trumplandia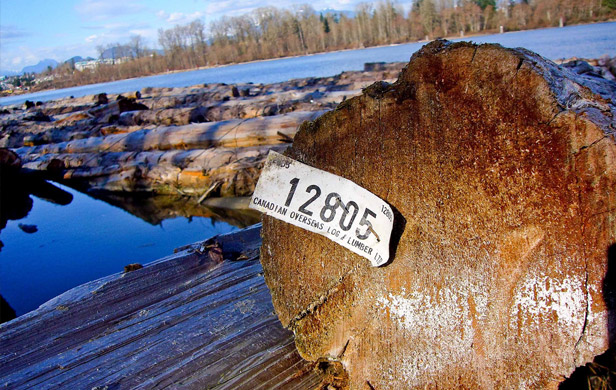 The Steelhead proposal, much like the Softwood Lumber Agreement, is low-hanging fruit in the new Trumplandia. No doubt, both are up for review in a bid to reflect the strongman's election rhetoric and "prove" that he was right about how all the countries are "ripping off America" and "stealing good jobs."
Cracking down on softwood and LNG would fit The Donald's political persona to a T. They are also deliverables he could manage in fairly short order, just as we have seen with his approval of both Keystone XL and DAPL through executive order.
One way for The Donald to deliver on that style of rhetoric is to disallow the export of American Gas through Vancouver Island and instead channel it to other proposals that have been wallowing under the Obama administration along the US West Coast.
This is very important to consider, mostly due to the fact that Russia is obviously more influential in the new Trumplandia. Putin would clearly prefer North American gas be exported to places like Japan versus Eastern Europe or even China.
Indeed, with the deathblow Trump delivered to the TPP, he clearly intends on renegotiating trade deals and that will be the death knell to some LNG proposals in BC, as Japan (and even Petronas from Malaysia, who has traditionally supplied Japan) had hoped to secure our gas resource for generations with the TPP deal.
But The Donald is having none of it – no more "dumb deals!" Instead, Trump is just gonna one-off nations with bi-lateral agreements designed to deliver for Americans. And that is where your softwood lumber fleecing kicks in and LNG development in BC is threatened.
Clark outmatched
All of this runs up against the Clarklandia fairytale of a BC First LNG utopia, or even a restoration of the moribund forestry industry, as no doubt The Donald would rather see America continue fleecing us of our resources and exporting them from the US so he can deliver on his jobs and prosperity promise.
Clearly, this new realty is finally settling in among Clarklandia cohorts. Clark, who first dismissed The Donald's influence over the BC Economy, softwood lumber and things like LNG, recently flip-flopped and it's now her "first priority" to set up a dream team to deal with The Donald.
This could include a new office in DC for Clark's newly-appointed Trump Czar David Emerson, or maybe even in the Trump Towers in a bid to get his attention and ensure the Trump Train does not displace her government's economic prosperity mythology with the new and brutal America First reality.
Oil and gas, forestry and other cross-border trade relevant to the success of Clarklandia are all up for grabs. And this is where it gets tricky.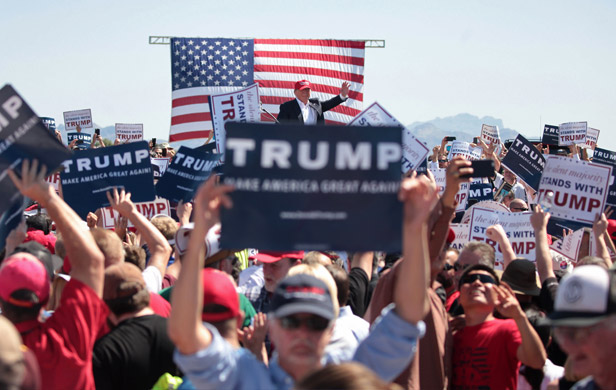 Does The Donald care about Clarklandia's economic mythology or her re-election? I doubt it, but no doubt Clark and her party's rabid right-wing core have some appeal as they have handed the Republicans Billions in the past by dismantling Forest Renewal BC and sending those Billions – that once stayed in BC – over the southern border, which helped fund the re-election of the likes of George W Bush.
So when one considers the billions of dollars up for grabs with trees and oil – and now the new play with gas – one understands why the current Clark Liberals are very interested in sitting down and striking a new deal with The Donald that will see our resources fund his re-election campaign, like her predecessor Gordon Campbell did with the "W." All in a bid to continue BC Liberal rule of this province and avoid the wrath of an America First protectionist president.
If the dream team is successful in their bid to hold power, the 'Wrath of The Donald' will most certainly be delayed until after the re-election of the BC Liberals in May, but after that, all bets are off.