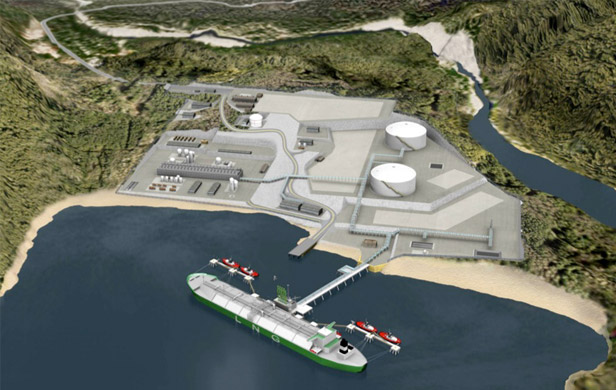 By The Canadian Press
U.S. energy firm Apache Corp. says it's exiting the Kitimat, B.C., LNG project, which it had been developing with Chevron Corp.
Houston-based Apache also plans to get rid of its interest in another major liquefied natural gas project in Australia.
Apache made the announcement with its second-quarter financial report.
The Kitimat LNG project is furthest along in the development process of any of the proposed natural gas export facilities planned for Canada's West Coast.
Apache has been under pressure from New York hedge fund Jana Partners LLC, an activist investor, to sell assets.
READ: Bloomberg analysis of Apache decision to pull out of Kitimat LNG
[signoff3]