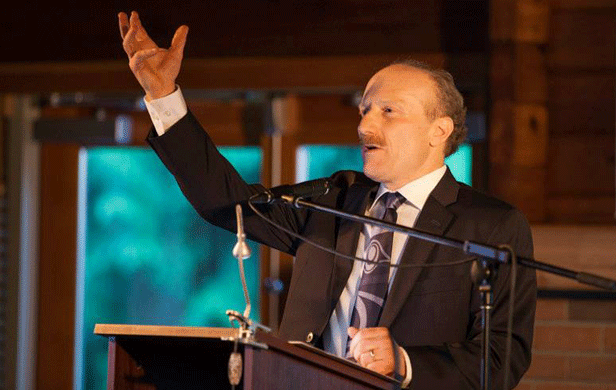 Local NDP and Green candidates are steadfastly opposed to the Woodfibre LNG project near Squamish, reveals a recent series of one-on-one interviews.
Meanwhile, the Liberal candidate for West Vancouver—Sunshine Coast—Sea to Sky Country, Pamela Goldsmith-Jones, is on the fence, while Tory incumbent John Weston remains predictably supportive of the controversial project.
According to the survey (see full results here), conducted by Propeller Strategy – a non-profit group with a focus on environmental and public interest issues in BC – former West Vancouver Mayor Goldsmith-Jones has "four conditions that would need to be in place before Woodfibre LNG could be properly reviewed."
[quote]The criteria included a marine strategy, a climate strategy, genuine consultation and most importantly an audit is needed of the new environmental laws resulting from changes made by the Conservative government.[/quote]
Little has changed for Weston, who attacked West Vancouver council last summer for passing a resolution to ban LNG tankers in Howe Sound. Municipal leaders there joined other Sunshine Coast and Howe Sound councils opposed to the plan.
But for NDP candidate Larry Koopman and the Greens' Ken Melamed, a former Whistler Mayor, the answer is a hard "No", as Woodfibre clearly lacks the social licence required to proceed.
Woodfibre wrong for many reasons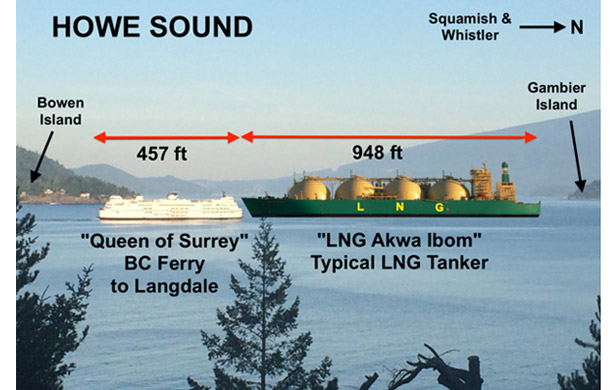 According to a media release from Propeller Strategy, the "LNG export industry is not appropriate for BC," says Melamed, nor is it "consistent with the values of Canadians and a strong economic policy."
Propeller conducted a similar survey of municipal candidates throughout the region before last year's election, which revealed that a staggering 94% of respondents were opposed to Woodfibre. Those indications were borne out post-election, as Squamish took a harder tack with Woodfibre, denying permits to build an expanded pipeline connected to the project through the Squamish estuary.
Woodfibre faces a wide range of concerns – including the danger of running tankers up the narrow, heavily-populated Howe Sound, ecological impacts from the plant and the fracking in northeast BC that would be required to supply Woodfibre with its gas, and questions about the project's owner, Indonesian billionaire Sukanto Tanoto.
Propeller's Stan Proboszcz, who carried out the interviews with several constituents in attendance, commented, "Important local issues are often absent from federal election campaigns."
[quote]Woodfibre LNG will put the local economy, environment and citizen safety at risk, and voters deserve clear positions from all candidates on this issue before the election.[/quote]