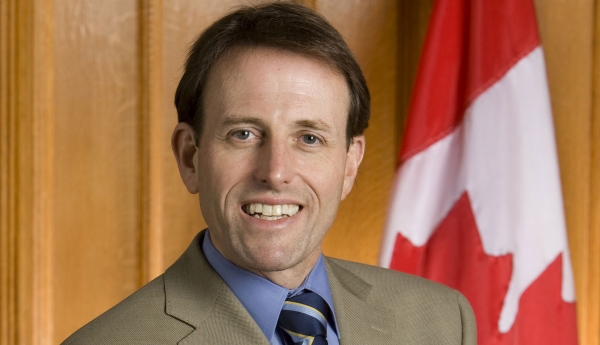 By Laura Anderson
On August 6, 2014, John Weston took space in The Local to append his name to an op-ed criticizing West Vancouver council's motion against an LNG plant and tanker traffic in Howe Sound.
He "disagree[s] with the motion, the way it has been passed and its timing."
[quote]I admire the Mayor and Council of West Vancouver and work with them regularly…In fact, I have never previously written publicly to challenge one of their decisions or actions. Elected officials have a duty to wait until they know what the concerns are, how significant they may be, and what can be done to mitigate them. At this time, we have not heard of the Council investigating the matter thoroughly or interviewing the proponent, Woodfibre LNG in Squamish.[/quote]
I disagree with Mr. Weston's statements and do not consider they were appropriate for a member of parliament. As a private citizen, possibly, but not as a representative of the federal government and certainly not in public communication.
Mr. Weston took it upon himself to chastise council for passing the motion in question without a thorough investigation of the project and the entity he's calling 'the proponent'.
The proponent is Woodfibre LNG, owned by Pacific Gas and Oil, owned by Royal Golden Eagle International, owned by an Indonesian gentleman named Sukanto Tanoto. You can look up Mr. Tanoto, and his business interests and his environmental track record.
According to The Globe and Mail on March 26, 2014, there are 14 LNG project proposals in contention in BC. Each of them will require pipelines, terminals and tankers. Each will produce significant negative impacts on communities and the environment.
The federal government – the Conservative government – is in this as deeply as the provincial government.
Mr. Weston accused West Vancouver Council of NISEB or Not in Someone Else's Backyard, an acronym evidently a step beyond NIMBYism.
It appears Mr. Weston's intention is to remind West Vancouver that the LNG dream will bring enormous social and economic rewards to the province. I presume this message is intended for all those coastal communities that will be impacted by the presence of LNG tankers.
The MP for West Vancouver, etc., used the balance of the editorial space he was given to educate readers about those economic and social benefits.
Mr. Weston tells us that LNG will bring "(jobs, economic growth)…the ability to pay for our teachers, our medical services or welfare and the other good things we love in British Columbia." He suggests that LNG is preferable to coal.
I think every British Columbian would agree with Mr. Weston about the benefits a robust economy can provide. However, all economic factors and consequences, not only the financial, need to be calculated and evaluated when decisions are made about how our economy is managed.
[signoff3]
Woodfibre LNG wants to ship gas brought by pipeline, then converted to LNG, aboard 40 tankers a year from its terminal. Imagine all 14 LNG projects at work. How many tankers, how many terminals, how many pipelines will they require?
Look at Enbridge's abysmal pipeline spills and leaks history. Look at Mount Polley just the other day. Do we want to bear the responsibility, and the legacy, of transforming BC into the wasteland that is the Alberta tar sands?
LNG would be produced by fracking. The negative consequences of the brutal extraction process of fracking are too numerous to mention here. Okay, maybe just one: the amount of water required – a lot of water. And one more: despite our premier's promise, the enormous financial benefits from LNG fracking are numbers that don't add up, according to a wide variety of experts. These are not assumptions, Mr. Weston, they are science.
I believe factors like ownership and profit, as well as job creation and economic benefits, must be part of the equation. I believe we must make every effort to support, subsidize and focus on alternate energy production and delivery. Our current provincial and federal governments, by their actions, do not agree. Instead, they support an economic and political model that no longer works.
Maybe West Vancouver's mayor and council skipped what might be a necessary step in the municipal process. I believe that's arguable.
It certainly provided Mr. Weston with a golden opportunity to present his position on LNG, the fracking process and tankers in "our jewel, the Howe Sound". I presume, since Mr. Weston is member of the Conservative party as well as a member of parliament, that he is stating the federal position as well.
Two days after Weston's op-ed, Mayor Smith responded on the front-page of the North Shore News. The mayor said the motion would be revisited, presumably once council has reviewed a report from staff. That report, which presumably will include environmental, economic and political factors, (factors that experts spend years analyzing) will be available to council in time for the motion to be revisited either on September 8 or 15.
To conclude, I believe Mr. Weston's statement was an inappropriate display of political positioning, cloaked in a message schooling West Vancouver council on matters of procedure.
I support Mayor Smith's decision to revisit the motion, although I do not believe this is necessary.
I do not understand Councillor Trish Panz's comment that "the jurisdiction in Squamish is not ours to comment on." Surely, if the motion was about LNG and tankers in Howe Sound, Ms. Panz would agree that what happens in our waterways affects everyone living in the vicinity – and beyond, I would venture to say. Everyone in BC is affected by decisions about pipelines, terminals, coastal tanker traffic, LNG extraction (aka fracking).
I concur with Councilor Michael Lewis that council's decision was based on legitimate concerns and strong community sentiments. I can only add my hope to his, that West Vancouver council's vote against this motion will again be unanimous.
Laura Anderson
West Vancouver, BC