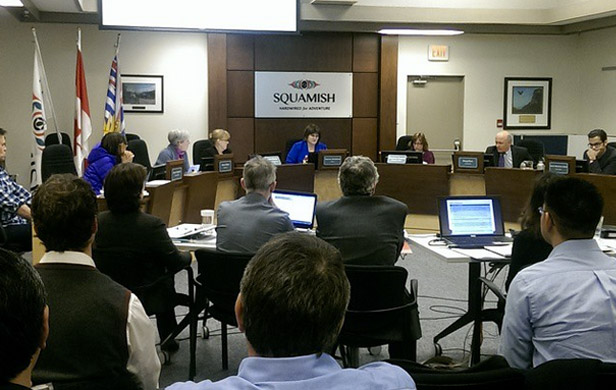 In a surprising show of municipal political power – even in a region that has demonstrated strong misgivings regarding proposed LNG development – Squamish council has rejected Fortis BC's controversial permit application for test drilling in a Wildlife Management Area.
The vote came at Tuesday night's council meeting, which revisited an earlier discussion regarding Fortis' planned pipeline expansion to feed the Woodfibre LNG plant near Squamish, proposed by Indonesian billionaire Sukanto Tanoto.
Plan gets bogged down in sensitive area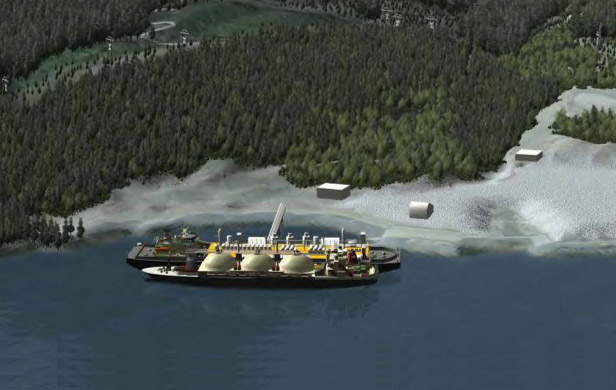 The application – which sought permits for drilling in a sensitive ecological area – stoked vocal opposition in the community when it was first debated by council 2 weeks ago. With close to 200 citizens packing the council chamber, the local government set its decision aside until this week's meeting.
The Tuesday vote fell 4-3 against the plan, which would involve test drilling for a pipeline to be routed under the Squamish River, through an estuary and Wildlife Management Area (WMA). Council instructed representatives of gas pipeline operator Fortis to come back to it with a plan that avoids the estuary and WMA and doesn't involve a compressor station being located in the middle of town. Such a route would likely need to involve building the pipeline around the north end of the community, which Fortis complained would be too costly, lengthy and challenging.
A strongly-worded letter from the Squamish First Nation objecting to the company's proposal appears to have helped sway council.
Back to the drawing board
Despite the heavy attention the issue received during the recent municipal election – which saw an anti-LNG mayor defeat a sitting mayor who favoured the Woodfibre project – and strong opposition from local grassroots groups, the decision came as a surprise to many in attendance.
Retired KMPG partner and My Sea to Sky member Eoin Finn – a leading public critic of the project – predicts that Fortis will now have to withdraw its proposal from the Environmental Assessment process and start from scratch with a new version, "as Fortis had baked in the rejected routing in their application to the BCEAO."
Local governments get involved
The move by Squamish council is just the latest example of a growing trend of municipal governments inserting themselves into the energy planning process around BC – from Burnaby and Vancouver's strong stances on Kinder Morgan, to various councils that have stood against the proposed Enbridge pipeline, and a long list of Sunshine Coast and Howe Sound councils which have voted against the proposed Woodfibre project.