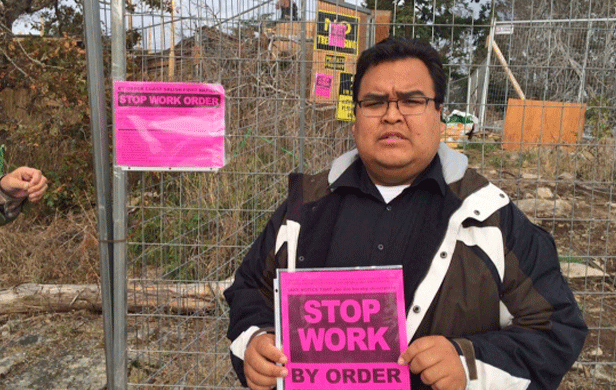 The Tsartlip First Nation on southern Vancouver Island is weighing in on a proposed LNG project for the Saanich Inlet – pouring cold water on an August 20 announcement by proponent Steelhead LNG touting the support of the neighbouring Malahat Nation. Both groups are jumping the gun, warns Tsartlip Chief Don Tom:
[quote]Tsartlip has requested a meeting with Steelhead LNG and it will take place onSeptember 11th. We intend on making it clear that Tsartlip First Nation's approval will be required for any LNG project to proceed. We oppose the aggressive approach taken by Steelhead LNG and their Board of Directors by publicly announcing the project prior to any discussions with the Tsartlip community.[/quote]
This strong statement comes two weeks after Steelhead – which describes itself as "a Vancouver-based energy company focused on LNG project development in British Columbia" – trumpeted a "mutual benefits agreement" with the Malahat for a proposed floating LNG terminal in the Saanich Inlet at Bamberton. At the same time, the company announced that it had secured a builder, US pipeline company Williams, to begin designing the "Island Connector Project", which would carry gas from Cherry Point, Washington to the floating plant.
"Tsartlip are the owners of the territory located on the eastern shore of the Saanich Inlet in Brentwood Bay and Tsartlip owns Goldstream Indian Reserve #13 directly to the south of the proposed LNG terminal location," said a news release from the nation earlier today.
[quote]Steelhead LNG appears to be using a 'cookie cutter' approach in dealing with First Nations, this approach will not work with Tsartlip. We take offense to the aggressive pursuit of Malahat LNG without respectful acknowledgment of our Territory.[/quote]
The project is just the latest example of the problems energy companies can face when they ignore local First Nations' concerns. Petronas faces similar challenges with the recent occupation by members of the Lax Kw'laams Nation of Lelu Island near Prince Rupert; while tensions continue mounting over pipelines planned to transit Unist'ot'en territory along the Morice River.
Further south, concerns have been raised by a growing number of groups and individuals about the risks of running LNG tankers through narrow passages and highly populated areas – which Chief Tom echoed in his comments today: ‎"Tsartlip takes tremendous pride in protecting all aspects of our community and will not subject our people to the risks around pipelines and LNG terminals, so far their process can be characterized as disrespectful and insulting."