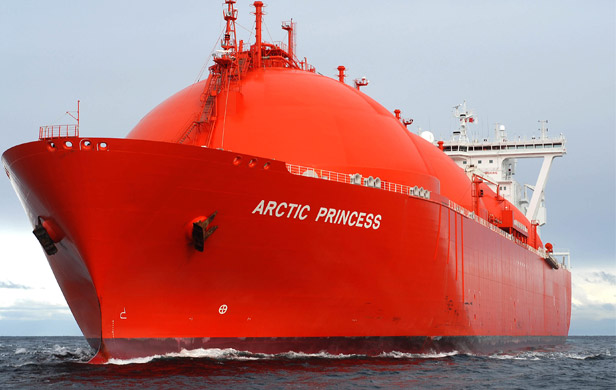 BC LNG applications dwarf oil pipeline proposals and Tar Sands production, but receive only a fraction of the attention.
On Monday, the same day the news broke that Kinder Morgan has finally filed its Vancouver pipeline expansion proposal, Natural Resources Minister Joe Oliver also chose to announce that four massive liquefied natural gas (LNG) export licenses recommended by the National Energy Board (NEB) will go to Cabinet for review and final decision.
This is in the same week we expect to hear the NEB approve the Enbridge Heavy Oil pipeline proposal with "conditions" that reflect the social license posturing of the BC Liberal Government – and, once again, much media debate will ensue.
However, it is important that we do not let this overshadow the NEB's approval of four more LNG export licenses, reaching 7 total approved licenses, involving a mind-boggling 109.18 million tonnes per annum (mtpa.) of natural gas. That's a staggering total gross volume of 2905.5 million tonnes over 25 years, requiring a massive increase in hydraulic fracturing in BC to feed these LNG plants and tankers.
Details for the three largest are as follows, with the much smaller Woodfibre application linked to in the complete table below, which includes all 11 export applications, four of which are pending approval and thus not included in the above totals.
Pacific NorthWest LNG – Proponents are Petronas, Progress Energy Canada Ltd. and Japan Petroleum Exploration Co.  Located in Prince Rupert.  Submitted an application to the NEB on July 5, 2013, to export 19.68 million tonnes of LNG annually for 25 years.
Prince Rupert LNG – Proponent is BG Group plc. Submitted an application to the NEB in June 2013, to export 21.6 million tonnes of LNG annually for 25 years.
WCC LNG Ltd. project – Proponents are Imperial Oil Resources Limited and ExxonMobil Canada Ltd. Will be located in the vicinity of Kitimat or Prince Rupert. Submitted an application to the NEB in June 2013, to export 30 million tonnes of LNG annually for 25 years.
Taken in total and converted to the "oil equivalent", these LNG licences and applications dwarf current Tar Sands production. At the low figure of  80 mtpa, BC Premier Christy Clark has boasted these license applications are the oil equivalent of 1,960,000 barrels per day, every day, for as long as 25 years.
The 80 mpta that Christy Clark admits to is only about 3/4 of the actual NEB-approved volume of 109.19 mtpa.
That would be the oil equivalent of 2,674,910 million barrels a day, every day for up to 25 years, of APPROVED volumes – remember, 4 more licenses are awaiting for approval, totalling an additional 49.3 mtpa.
Some have estimated that to supply the volumes approved in these licenses would require upwards of 50 thousand fracked natural gas wells. For perspective see this image of a few hundred gas well pads in Texas.
BC LNG plans: Gas equivalent of 4 million barrels of oil/day
Again, the 101.19 mtpa approved total does not count the 49.3 mtpa awaiting for approval, bringing the grand total to 158.49 mtpa or the oil equivalent of 3,883,005 barrels per day. One of those proposals is Sinopec's Aurora application, which was just received and is the second largest behind WCC's approved license.
The license volumes in these applications, if approved, would launch BC to the forefront of the world's LNG export market, surpassing the current world leader Qatar.
Window of opportunity for public input
As a result of recent changes, driven by the proposed Enbridge pipeline, the Harper Cabinet will be making the final decision on these export applications.
At the same time, the Harper Government is negotiating the final details of unprecedented trade agreements in terms of their magnitude, scope and impact on BC's emerging LNG industry. Those include the Trans-Pacific Partnership (TPP) and the Foreign Investment Promotion and Protection Agreement with China (FIPPA).
These agreements will dictate the terms of BC's emerging LNG industry for generations – which is why this is a pivotal time to register your concerns.
Take the time and use this contact information below to register your concerns with Natural Resources Canada about BC LNG export volumes, trade agreements and the impact on our economy and environment.
If you could impact the unbridled exploitation of the Tar Sands BEFORE they were "locked in" and well underway, would you? If so, now is your chance to act and influence the BC "Tar Sands", as defined by Christy Clark's vision.