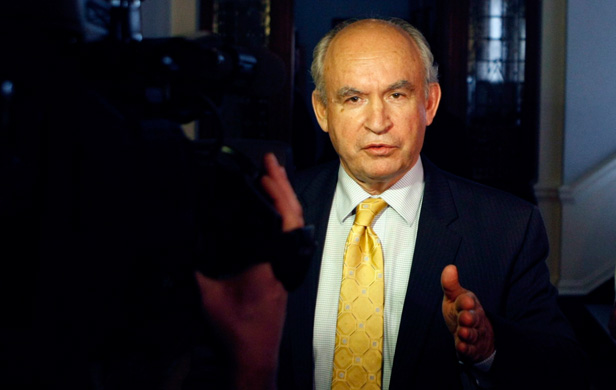 By Alex Hanson
The Bill Bennett dog and pony show has been wheeled out in the media once again, this time to cover for his long time pal and major campaign contributor Murray Edwards – the biggest shareholder at the now infamous Mount Polley Mine.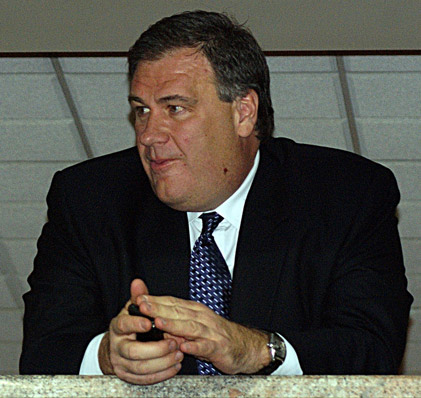 The recent debacle at Mount Polley has the potential for being the biggest environmental disaster in BC history. It has the president of the mining company, Imperial Metals, running in circles with claims that the sludge from their tailings pond is "very close" to drinking water quality.
It also has Minister of Mines and Energy, Bill Bennett doing damage control on behalf of the BC Liberals for their mismanagement of mining in BC – choosing to let companies police themselves as the BC Liberals rid themselves of government inspectors.
Here's what Postmedia columnist Stephen Hume had to say about Bennett's response: "…the usually ebullient and forceful minister sounded uncharacteristically querulous, a hand-wringer rather than a strong leader. The best he could initially summon was the observation that the disaster shouldn't have happened. Gosh, you don't say! But it did happen, on his watch, and he is responsible for making sure accidents like this don't happen."
The most Bennett could muster was a whopping $1 million fine for this colossal fiasco.
But why would Bennett take a political hit by being so weak on the issue, when Imperial Metals has been so openly reckless in their stewardship of the environment?
Mount Polley owner one of Liberals' biggest donors
Back in January 2013, two men – Murray Edwards and Rod Love – put on a $125 per plate fundraiser in Calgary for the BC Liberals, prior to last provincial election. Dig a little deeper and you'll find that various companies in which Calgary billionaire and Flames owner Edwards is a major investor gave an additional $482,857 to the BC Liberals over the last several years:
Imperial Metals: $178,300
Canadian Natural Resources: $153,480
Penn West Petroleum: $65,835
Mount Polley Mining: $46,720
Resorts of the Canadian Rockies: $23,522
Ensign Drilling: $15,000 (source: Elections BC)
No wonder the BC Liberals began gutting the Ministry of Mines and paving the way for pipelines as soon they got into power. Less regulation and enforcement means more room for profit.
And with the 18th richest billionaire in Canada as Bennett and Clark's major campaign contributor, we should expect to see more of the Minister of Energy and Mines sitting pretty in front of the cameras, as he whitewashes the Mount Polley disaster for his buddy Mr. Edwards.
Say cheese Minister Bennett!
Alex Hanson
Fernie BC
[signoff3]