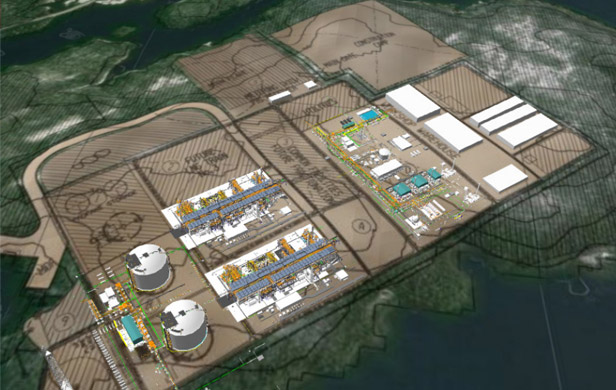 CALGARY – The National Energy Board has approved applications by four companies for 25-year licences to export liquid natural gas from the West Coast.
Subject to final government review, the applications approved by NEB would see licences go to Prince Rupert LNG Exports Ltd. (owned by BG Group), Pacific NorthWest LNG Ltd. (owned by Petronas/Progress and Japex), WCC LNG Ltd. (Imperial Oil Canada and ExxonMobil Canada) and Woodfibre LNG Export Pte. Ltd. (owned by Indonesian billionaire Sukanto Tonato).
In announcing the approvals Monday, the national energy regulator noted that recent developments in gas production technology have resulted in a significant increase in the Canadian gas resource base and the North American gas supply.
"One of the major impacts of this increase is lower demand for Canadian gas in traditional gas markets in the United States and Eastern Canada," it said.
"As a result, the Canadian gas industry is seeking to access overseas gas markets through exports of LNG."
The board said it had determined that the quantity of gas each company proposed to exported "will be surplus to Canadian requirements," and that the large North American natural gas resource base can accommodate "reasonably foreseeable Canadian demand."
Meanwhile, federal Natural Resources Minister Joe Oliver confirmed that the federal government would be reviewing the approvals before licences are issued.
". . . The Harper government supports energy projects that will create jobs and generate economic growth in Canada for future generations," Oliver said.
However, the government will only allow energy projects to proceed "if they are found to be safe for Canadians after an independent, science-based environmental and regulatory review."