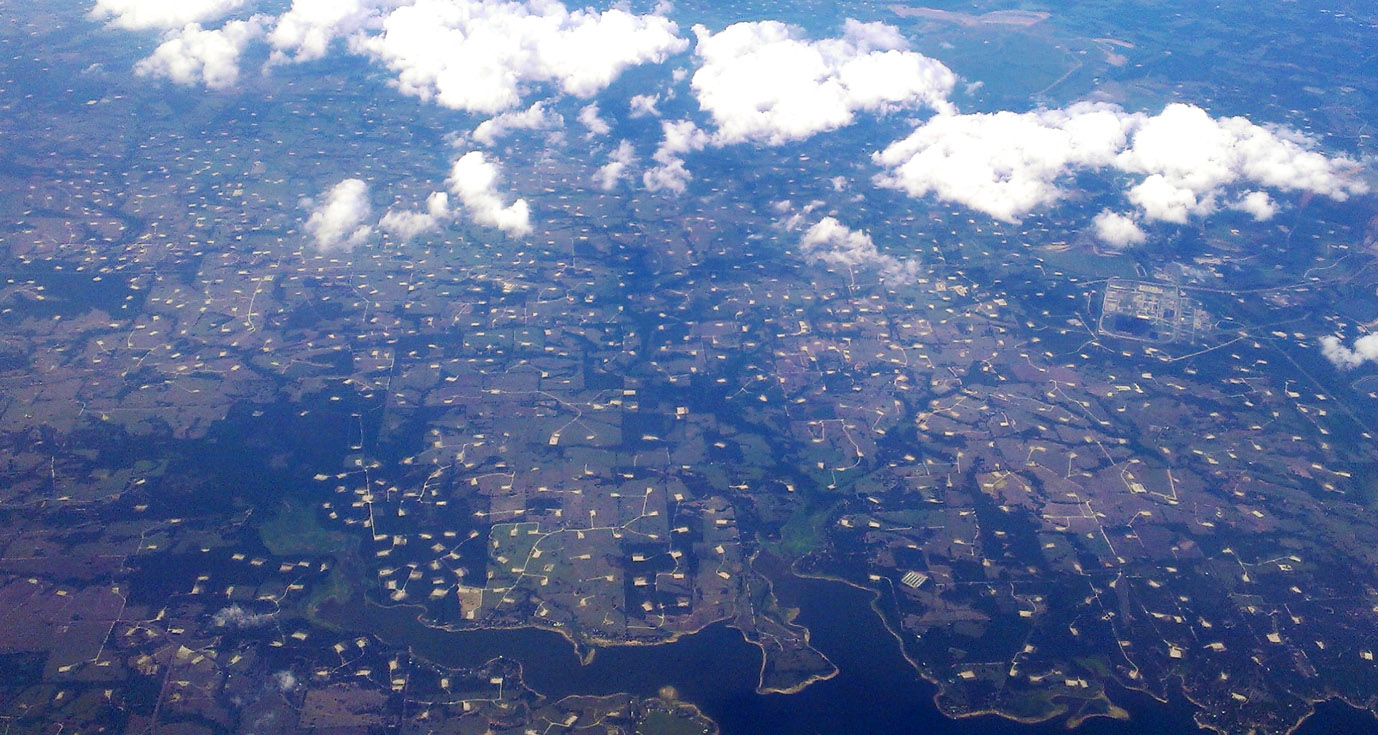 An aerial photo taken on August 3rd of fracking operations in Texas has caused a rumble online, drawing 20,000 views on the photo sharing site, Flckr.
The photo, posted by Amy Youngs, carries the inscription:
[quote]Saw these strange new human-made landscapes on my flight from Sacramento to Houston. Not farming, not subdivisions, but many miles of rectangular patches etched out of the earth, some with pools next to them, all with roads to them. I doubt that people see these when driving on major roads – I never have – but they were very visible from a plane. Welcome to your new landscape![/quote]
Modern-day hydraulic fracturing was first developed in Texas' Barnett Shale. As of 2011, the state led the nation with over 100,000 gas wells – many of which have involved fracking in recent years. The water-intensive process is being questioned as Texas faces drought conditions.
See an interactive image of the above fracking operations in google maps.