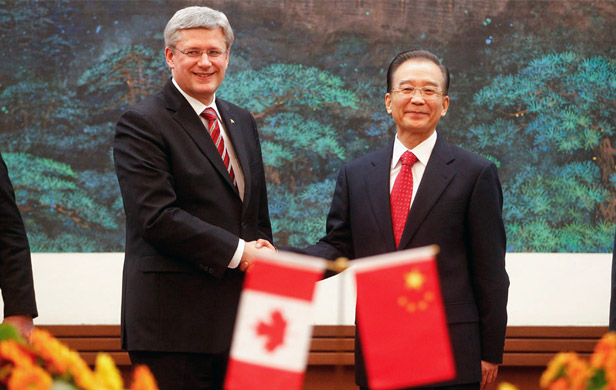 Asian investment explodes in BC's LNG market, rivalling the scale of resource development in the tarsands, as new trade deals threaten to entrench foreign state ownership of Canada's key energy assets.
"The relationship is suffering," or so goes the mantra in our mainstream press.
For the last number of months, politicians, media and the talking heads have repeated the story that foreign investment – read Chinese – has fallen of a cliff and bi-lateral relations are frosty due to Harper's "tough" new, yet undisclosed, policies on investments from foreign state-owned-enterprises (SOEs) in particular.
Chief among the irritants causing the Chinese-Canadian bilateral "suffering" is the "delays" in ratifying the Foreign Investment Promotion and Protection Act (FIPPA).
But how does that square with reality?
Yes, overall "investment" from Chinese specific SOE's has fallen slightly, but that is largely because politicians and media compare it to when the largest investments in Canadian history occurred with the Progress Energy and Nexen takeovers – totalling over $20 billion.
Were they expecting a never-ending flow of SOE dollars at that rate?
Foreign investment still going strong
Well, as it turns out, that is exactly what has occurred despite the rhetoric. Asian SOE investment has at least doubled and more private Chinese investment was just announced this week!
What's more, it's been happening regiularly since the big takeovers, as investment from PetroChina in western Canadian natural gas plays occurred immediately after Harper announced his "new tough laws," as we reported  on their partnership with Canadian energy giant Encana at the time.
And foreign SOE investment has never really stopped since. Despite Harper's bold claim at the time that the takeovers marked the  "end of a trend and not the beginning of one," and his infamous hard line:
[quote]To be blunt, Canadians have not spent years reducing the ownership of sectors of the economy by our own governments (Petro Canada), only to see them bought and controlled by foreign governments instead.[/quote]
The Floodgates have opened despite media, government claims
Earlier this week, it was announced that in addition to PetroChina and CNOOC, Sinopec was in discussions with Rich Coleman about their LNG intentions for our coast, all negotiations are under non-disclosure as we were the first and ONLY ones to report.
This announcement comes on the heels of the Petronas (Malaysia's SOE and according to fortune 500 Asia's most profitable company) claim that they intend to "invest" 36 Billion dollars in BC LNG.
That one announcement alone is over twice the investment CNOOC made to acquire Nexen. And on November 8th  Petronas/Progress moved to acquire a large swath of Talisman's natural gas  assets in BC, further displacing Canadian ownership with ever-growing Asian SOE dollars.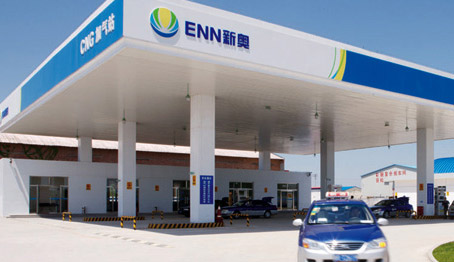 Also this week came the news that ENN, China's largest natural gas distributor, intends on building two LNG processing facilities, one in Vancouver the other in Edmonton, to supply "gas stations" across the country with our LNG – making them the first, largest and only Canadian domestic retail distributor.
This all puts the lie to Harper's claim that "it's the end of a trend" and that we're not divesting Petro Canada only to have foreign governments replace it..
Asian SOEs have lock on both export markets, domestic distribution
Thus far, of the approximately 80 million tonnes in 25 year LNG export licenses the Harper government has approved, or intends to, four Asian SOEs are on the receiving end. (PetroChina, Sinopec, CNOOC and Petronas)
To put that in perspective, 80 million tonnes of LNG is the oil equivalent of over 2 million barrels a day, every day, for twenty five years.
In this recent NEB filing, a total of six LNG project proposals in BC have received, or have submitted an application for, an export licence. According to a
BC government press release
, these projects include:
These figures were as of June of last year and totaled 105 million tonnes per annum (mtpa) for 25 years. There has been some shuffling since, and this does not include Sinopec who is scoping out a 30 million tonne project, and suggested this week it was making good progress with its BC LNG negotiations.
LNG plans rival tarsands in scale
But at the much lower 80 mtpa figure, that is still larger than the equivalent current tarsands production in oil. (conversion chart here)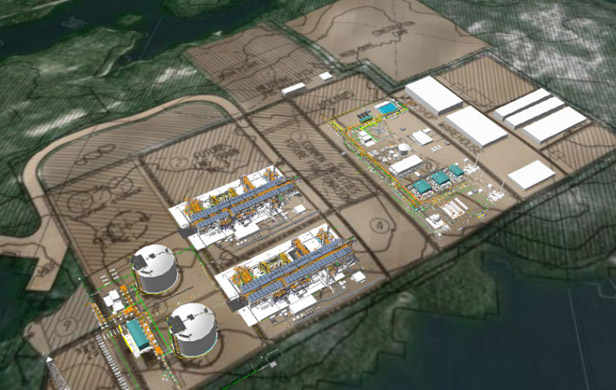 Or put another way, at 80 mpta, it is four times the entire existing Australian LNG export market, and they are third largest exporters of the product in the world behind Qatar and – you guessed it – Petronas (Malaysia).
In the case of Petronas alone, they have already depleted much of their own natural gas resources supplying Japan and their stock was plunging until the Progress takeover. And while everyone was talking about it being a "tarsands takeover" with Progress and Nexen being swallowed up by bizarre late Friday night Federal government approval "processes", the real takeover was occurring in BC's natural gas industry.
There, the Haperites leveraged investment into the risky and marginal tarsands by handing over nearly the entire natural gas industry of BC. These deals are so sweet that Petronas has already begun selling off their piece by offering huge, lucrative partnerships in the whole LNG train from fracked well to regasification for their prospective partners to enjoy. Japan is already on board and we may see even more Chinese SOE involvement in this deal when all is said and done.
That covers off the export market, and this week's ENN announcement that it intends to be the primary distributor across Canada means that foreign-based companies will have a head start on supplying retail LNG from coast to coast, as they intend to begin pumping by 2016.
Promised LNG Prosperity delayed and deterred
Also this week, Coleman announced yet another delay in rolling out the required royalty and taxation regime for the promised "prosperity" his Liberal government campaigned on.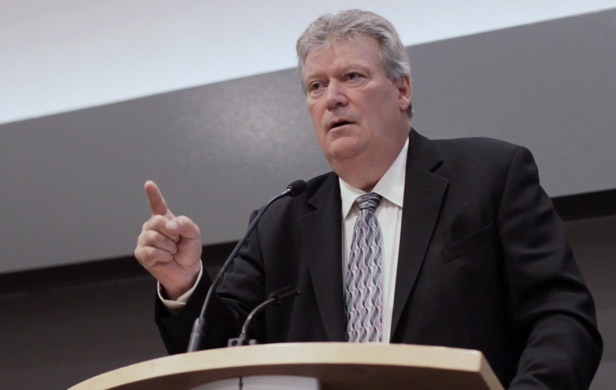 Apparently, negotiations with the mostly Asian companies involved are so complicated that not only are they done under non-disclosure agreements, but the results we have been promised this month are now delayed until his government tables its budget next year.
If you are tired of waiting, simply go here and listen to Coleman deliver a speech to the Chinese Economic and Environment forum, where you will learn of a new ministry Coleman announced to ensure foreign workers can meet the fracking LNG demand.
You will also learn that Coleman intends to lock down the world's lowest royalty and taxation regime, streamline approvals and that peace and stability exist among environmentalists, the government and First Nations as a result of revenue sharing agreements and "world-class" environmental regulations, as I recently wrote about.
Trade Agreements and Democracy Collide with TPP
The controversial Trans-Pacific Partnership will revolve around natural gas – BC's in particular – as many of the proponents of the TPP are in on the BC LNG play that has been trumpeted as the largest deals in history.
In Malaysia, the government has announced an open and transparent process. TPP developments there will involve stakeholder consultation, public participation and debates in parliament. This is a sharp contrast to Canada's secretive approach as we rely on Wikileaks to deliver our first peak at the agreements "cyber" oriented contents.
There is still no word on the TPP text outlining the new paradigm for Canada's natural resources, but it is clear we are not on the winning side, as we are treated to more secrecy and backroom deals.
FIPPA implications and why we need to act now
Which brings us back to FIPPA and how our relationship with Asia is "suffering" as a result of the delay in ratifying this deal. Minister John Baird recently claimed that ratification was imminent, and as we learn more and more about the significance of the Chinese FIPPA – given their majority ownership position in both our LNG export and domestic markets, in addition to the full basket of other natural resource investments and their huge stake in our retail markets – you can see why China is interested in closing this deal.
However, if we are interested in true prosperity for Canadians, it's high time we take a sober second look at the huge, far-reaching impacts of the FIPPA Treaty. You may recall the work done here at The Common Sense Canadian to bring attention to how the FIPPA Environmental Assessment was carried out against the letter of the law, and how it dismissed any impact on the environment whatsoever as a result of Chinese investment.
These conclusions are patently ridiculous as we learn to what extent Chinese investment permeates the entirety of our economy.
It's time to follow up with the Cabinet and Chief negotiator of the FIPPA treaty on our request to clarify how they completed a successful Environmental Assessment, based on the flaws we pointed out and I detailed in a submission through the public process.
The LNG export approvals alone are going to result in such a massive escalation of fracking that we cannot let the FIPPA EA conclusions stand based on that one issue alone.
GO HERE for the orignal letter and instructions on how to register your concerns with the Harper Cabinet on this vital subject.