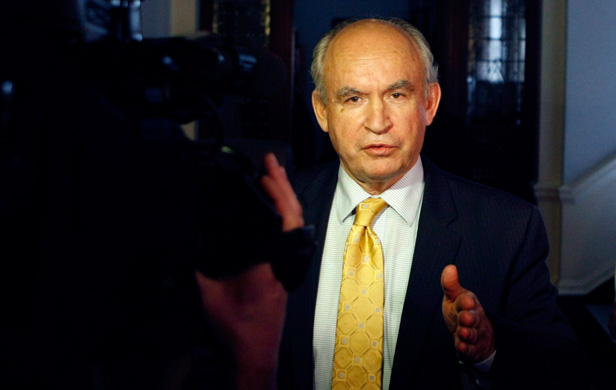 I told you so!
My colleague Damien Gillis told you so! Independent economist Erik Andersen told you so! The Campbell/Clark government has taken the jewel of our diadem, BC Hydro, and forced it into what would be, for any company in the private sector, bankruptcy.
We learn this from a leaked internal BC Hydro document, headlined in the September 11 Vancouver Sun, where Independent Power Projects (IPPs) share part of the blame for the massive power bill hikes on the way for Hydro customers – over 26% by 2016! By 2024, rates will allegedly skyrocket by 57.3 per cent!
Minister Bill Bennett says that the costs from IPPs are "not that great" but doesn't give any figures. According to Jim Quail of COPE Local 378 – the union that represents many Hydro employees – these losses are due to "a failed experiment with independent power producers".
$55 Billion in over-priced IPP contracts
What we do know – and have known for some time – is that BC Hydro has signed on for some $55 BILLION of power from IPPs, over the next 20-40 years, to buy power at 2 -3 times the market rate, sometimes far more. We also know that Hydro didn't have to spend one cent for private power (we're now a major net exporter, at a considerable loss) and we also know that on Minister Bennett's orders, at least 10 IPP contracts for unfinished projects will be cancelled.
Minister Bennett, trying to act as if he and his government had nothing to do with the mess Hydro is in, says:
[quote]I've been very forthcoming since I took over as minister, in terms of saying to the public that there will be some rate increases. I have always coupled that statement with my commitment that I will do everything I can to keep the increases to a minimum.[/quote]
And while we're at it, how can a BC Hydro report come as a surprise to the minister?!
Is there any question why Premier Clark is not calling the Legislature into session this Fall? Day after day hammering by the opposition on BC Hydro?
No chance, Lance.
LNG is the answer to all our fiscal problems…or so they tell us
When I started preparing this piece, I asked this question: "How are you going to deal with these huge power bill hikes, Minister?"
There is only one way – find some other pathway to the taxpayer's pocketbook. Be honest, Mr. Bennett, your government has screwed up big-time and no matter how you tart it up, the taxpayer will pay every red cent of Hydro's debt.
Amazingly, a magic fairy has fixed everything overnight. A day later, "back of the envelope" Bennett has figured out how to deal with a 26% rate increase.
I had underrated his ability to whip into place a change in government policy that truly takes the breath away, for now, 24 hours after the BC Hydro report was leaked, natural gas is the answer! I wonder what policy is on for tomorrow, Minister?
Do you remember when natural gas was a filthy fossil fuel? When the Liberals loudly condemned the Burrard Thermal plant, which for a few weeks of the year, when Hydro is short of power, supplies a tiny amount by natural gas?
The Campbell/Clark government came out in 2002 with an energy policy principally in line with the preferences of the right-wing philosophies of Alcan, General Electric, Accenture and the Fraser Institute. It declared that all new power henceforth (with the exception of Site "C") would come from private projects.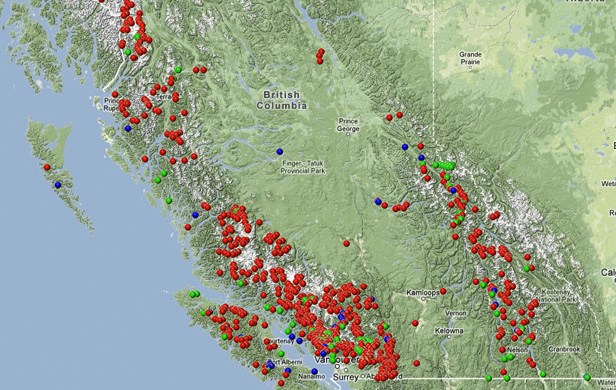 This policy designated some 700 rivers to be ruined and sent BC Hydro down the one way road to financial collapse. The only thing in the way for Hydro's bankruptcy was the bigger and bigger assault on citizens' wallets.
Of course, now that natural gas has gone from being a toxic fuel to clean energy overnight, can coal-fired power plants be far behind?
A government out of control
This government is out of control. It has had a decade to analyze BC Hydro and assess its power needs and how to meet them – and yet it couldn't be more off-base.
Why? Because they have made these highly improvident deals with IPPs. Any study of the Hydro problem will run afoul of industry, which is on a gravy train and supported by the Fraser institute. Most of all, they're hugely frightened that these secret IPP deals – which you're paying for – would be made public.
Am I bitter?
Frankly, I am, but perhaps not for the reason you might think.
I am a native and lifelong citizen of British Columbia and yes, I'm a British Columbian above all else. Since the scales fell from my eyes in 2005, I've fought against IPPs. Everywhere I spoke, audiences would look heavenward, assuming I was exaggerating – I must be, for no government would do this!
[signoff1]
In many meetings I was heckled by shills for the IPP racket, who would try to discredit me by asking red herring questions about Hydro's workings and by discussing the minutiae of these secret contracts, which only they could claim to know.
I became more and more frustrated and when the NDP blew the election in 2009, I despaired for the province and kept on speaking and writing. I thought some relief would come after the election last May. I'm no NDP fan, having whipped their ass in 1975 and 1979, but I could see that they were the only hope.
Empty vindication
I knew that vindication for Damien, Erik and me would come but what would that mean? It wouldn't bring our rivers back and it wouldn't stop the fiscal ruination of BC Hydro.
Now we have a government acting as if the huge mess came from the Wicked Witch of the West. Maybe it has something to do with sun spots or chemtrails.
There will be no political penalty. Just before the next election, the Liberals will trot out a modest increase in electricity rates. According to this leaked document, that's exactly what they're planning to do, drastically curbing power bill hikes – just as they did this election year, when they capped  increases at 1.44%, further compounding Hydro's long-term financial woes for short-term political gain.
In the meantime, they will peddle a load of horse buns about a pot of LNG gold just around the corner.
So yes, I'm bitter that our government and private power industry have destroyed much of the province I love so dearly and dragged our once proud power company to the portals of bankruptcy.
And I make no apologies for my bitterness.