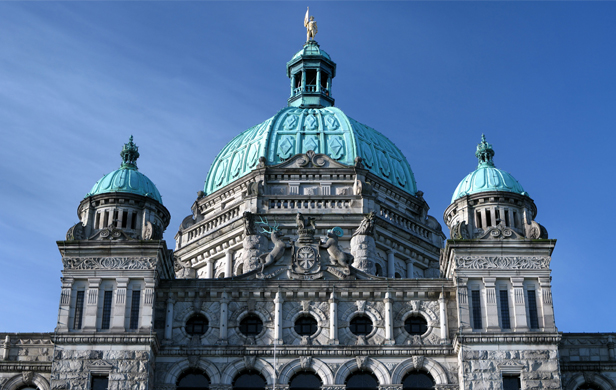 The BC Liberals have the worst attendance record in the BC Legislature since 1976 – especially with this week's decision to avoid a Fall sitting…again. If they were employees working in the real world, they'd have a tough time holding down a job. In politics, apparently, it's a different story.
Socreds: 80, Liberals: 51
The Clark Government's two predecessors differed little in their legislative schedules. From 1976 to 1991, the Socred Government held an average of 80 sessions a year; the NDP, from 1992 to 2000, hosted an average of 78.
The Liberals began their legislative tenure by choosing not to hold a Fall sitting in 2001, setting the tone for years to come. Since 2001, including this year's abysmal 20 days in the Legislature, they have averaged just 51 days in those hallowed Victoria halls – a 53-56% decrease from their predecessors, according to data crunched by Will Koop of the BC Tapwater Alliance . (see graph below)
His organization is furious that at a such a pivotal moment, with critical issues reshaping the province's future – from fracking and liquefied natural gas plans to oil pipelines, the $8 Billion proposed Site C Dam, mounting deficit challenges and the mess at BC Hydro –  the government would choose to sit this session out.
Premier Christy Clark says it's precisely for that reason she can't be bothered with pesky debate – stating that "building an LNG industry in British Columbia" is her party's main priority.
For Koop, that excuse doesn't wash:
[quote]Amongst other pressing issues, this government clearly does not want the public's elected officials to go on record to debate the serious future environmental consequences, social and economic issues related to the upstream and downstream fracking industry.[/quote]