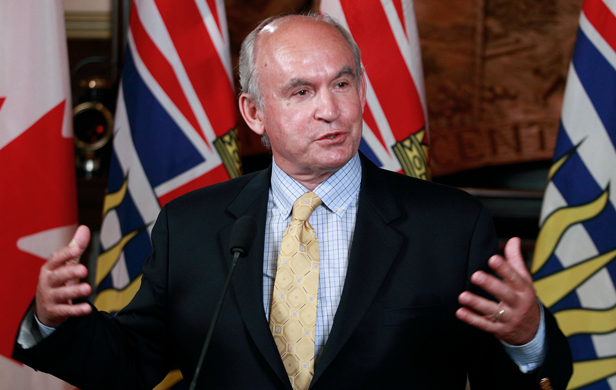 The Honorable Bill Bennett;
Re: BC Hydro
It was event in 2009 that the financial direction taken by the BC Hydro Board, under the direction of the Cabinet, was a serious misread on the global and provincial economic circumstances and outlook. Far too much was expected when all the credible evidence indicated a global slow down was in the making. Nothing much has changed since then but BC Hydro has carried on with the narrative that growth and "good times" are just around the corner.
Starting in 2006, fueled by the fraudulent activity of Enron, BC has been on the well trodden path of others who believed the export of electricity, particularly "green energy", was the road to financial salvation for BC. This was a theme from the 70s and coal was the fuel. Natural gas is the current narrative.In every case taxpayers were committed to debt that became "stranded" – of no economic value.
Since 2006/09 domestic (BC only) demand has mostly "flat-lined" at about 50,000 GWhrs making liars out of the many at Hydro and elsewhere who, a decade ago, forecasted demand to be well over 60,000 GWhrs per year by 2012. The record is replete with similar examples of demand exaggerations from BC Hydro.
Using the narrative of "need" being an absolutely ridiculously high number the government engineered a serious gross generation surplus that came at a cost of more than $50 billion in new contractual debt, from which the citizens of BC earn no equity after paying for the cost to build these sites. Surplus generation capacity is a luxury that comes at a very high cost, much like any excessively large insurance policy.
That is now all history. What is needed now is rational action. Collapsing contracts, while instinctively appealing, is hardly the solution.
Raising BC customer rates to get BC Hydro into a cash break even condition is politically dynamite. An across the board rate increase of 35-40% would be what is needed if all else is left to run its course.
Far better would be to transfer IPP contracts, with their ongoing payment obligations, from Hydro to the Government. A total that represents a production value of 15,000 GWhrs per year would be a good target amount. These would then be categorized as an "industrial development" component, not truly the responsibility of existing Hydro ratepayers, but rightly the responsibility of all the citizens of BC.
As to Site C and other new projects, the cost of electricity from these IPPs is north of $100/megawatt hour but large industrial users in BC expect to pay $40 or less. The contradiction is that large industrial customers in BC expect to pay $40 or less. In most other places in the world LNG plants use their own commodity to generate electricity for liquefaction purposes. Why we in BC would use high cost new electricity to do this job is hard to fathom as it would represent a huge subsidy from Hydro ratepayers for a trivial amount of employment.
Sincerely
Erik Andersen; Economist