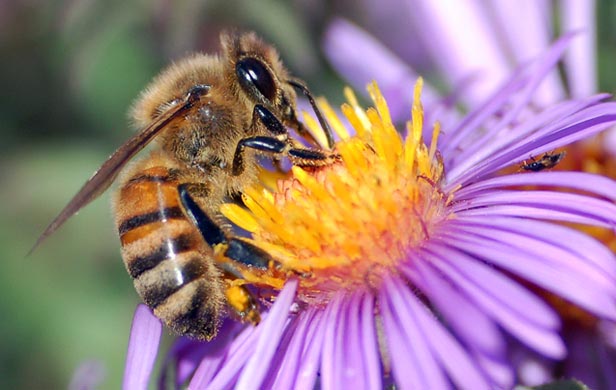 OTTAWA – The federal Health Department is proposing tighter rules for the use of a pesticide that is suspected of killing honey bees.
It is asking for public comment on the issue over the next 90 days.
The department wants to hear from stakeholders and other interested parties people about its plans for stricter controls on the use of neonicotinoid treated corn and soybean seed.
It wants the new rules in place by the time planting starts next year.
The department is calling for safer planting practices, efforts to reduce dust from seeders, new pesticide label warnings and updated information on the need to treat soy and corn seed with insecticide.
The department say studies in 2012 and 2013 found bee deaths were higher in heavy corn-production areas where neonicotinoids are used.
It suspects the deaths are linked to contaminated dust kicked up during planting. In its consultation document, the department said:
[quote]We have concluded that current agricultural practices related to the use of neonicotinoid treated corn and soybean seed are not sustainable. For the 2014 planting season, we intend to implement additional protective measures for corn and soybean production.[/quote]
Beekeepers have been pushing for a complete ban on these pesticides.
Europe already has ban
Last spring, the Ontario Beekeepers' Association welcomed a European Union ban on three suspect insecticides.
"The EU vote clearly shows there is scientific and public support around the globe for policies which protect honey bees and other pollinators and recognize their essential role in food production and healthy ecosystems," association president Dan Davidson said at the time.
The beekeepers say neonicotinoids are systemic pesticides that are absorbed into plant tissues and can leach into ground water.
The association says these chemicals are toxic to bees, as well as earthworms, birds and fish.
It says the health of the food production system is at stake.
"Ontario's fruit and vegetable farmers depend on adequate pollination by honey bees, bumble bees and wild bees," Davidson said.
Read David Suzuki's recent story on the mystery of dying bees.