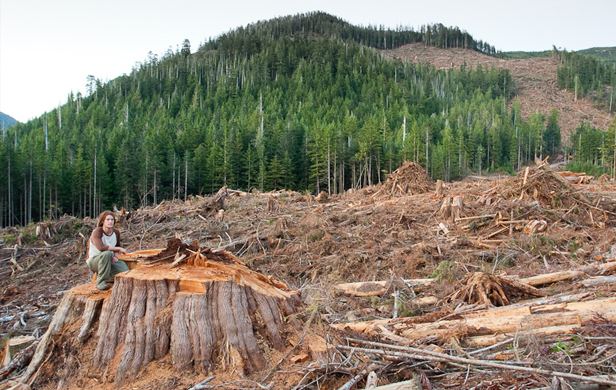 Read this story from the Canadian Press on new plans by the BC Liberal Government to open up old growth forests to logging as conventional forests decline in the wake of the pine beetle epidemic and over-harvesting that has eaten into future timber supply. (Oct. 9, 2012)
VANCOUVER — The B.C. government has opened the door to the controversial idea of logging old-growth forests in parts of the province in an effort to boost the timber supply over the next five to 20 years.

But Forests Minister Steve Thomson says any decisions to cut would be science-based and reached by consensus from all members of the community.

Examining the old-growth potential in central B.C. is one of several actions the province plans to take after a government committee warned in August that measures must be taken to stave off a dramatic drop in timber supply.

Thomson says municipal governments whose economies rely on the forest sector were the first to suggest opening some old-growth areas, though even the industry has reported it doesn't want such logging to be a priority.

The minister says a framework for revisiting the designation of sensitive areas will be ready in early 2013, and potential pilot projects could eventually take place in Burns Lake and Quesnel.

The government says the timber supply plan is the final phase in its decade-long response to the infestation of the mountain pine beetle, which has decimated forests across the province.
Read original story: http://www.canada.com/business/mulling+logging+growth+forests/7364993/story.html