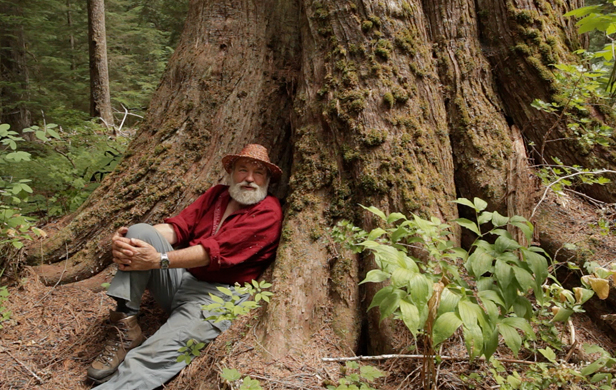 How do we value wilderness? What metrics should we apply to an 1,800-year-old tree, or the tiny lichens that make their home on it? What numbers do we input into our calculator – ecosystem services rendered, tonnes of carbon sequestered, cubic metres of merchantable timber, jobs created? These are the questions that came to mind while filming my latest documentary, "Primeval: Enter the Incomappleux", deep in the heart of the Selkirk Mountains in BC's Kootenay region.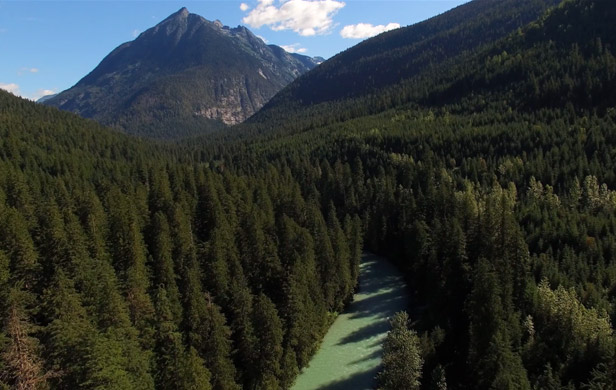 Depending on the metrics, one can arrive at starkly different answers as to the fate of our few remaining old-growth forests. After decades of clearcuts have made a checkerboard out of BC's wild places, the Incomappleux is left in a rare category: one of the last truly intact stretches of temperate rainforest here or anywhere – growing continuously since the last Ice Age, forgotten by human time and imprint. To walk amongst its 25,000 hectares of ancient cedars and hemlocks is to get lost in nature in a way that was likely normal to First Nations inhabiting this land for the past 10,000 years, yet all but unknown to today's British Columbians.
I had the unique privilege of entering the Incomappleux – no easy feat as access roads and bridges have been washed out by Mother Nature – to document a team of scientists and conservationists, led by Valhalla Wilderness Society, and their work to protect this place through a provincial park that would encompass a grand total of 156,000 hectares.
The result is a new 20-minute film premiering tonight (Nov. 23) at the Vancouver International Mountain Film Festival, with a repeat showing tomorrow (Nov. 24) at UBC's Forest Sciences Centre (detailed info below). I hope it will provide audiences with even a small sense of the awe and wonder this place inspired in me.
Numbers game
But these feelings, and the demonstrated psychological and health benefits from spending time in wilderness, are hard to quantify in dollar terms. Nevertheless, it is difficult to deny that our present-day society, through its growing disconnection with nature, is losing something essential to the human experience.
But let's deal for a moment with the metrics we do understand – as they have been drilled into us by countless industry op-eds, "position papers" by right-wing think tanks, and, broadly speaking, our mainstream media. Many of us have come to accept certain assumptions about the importance and nature of our "resource economy" – which are often incorrect.
A "decadent" forest
Let's look at the Incomappleux as an example. It is currently covered by Category-A cut blocks owned by international forestry giant Interfor. Under a true "free market", it would never be logged. This is because ancient trees hold little value as merchantable timber – they begin to rot from the inside out, even while they're still standing.
The industry and government refer to these forests as "decadent", which means "decaying" and "self-indulgent" – in other words, "How dare this tree be so selfish as to put its own existence ahead of what would be a much more economically productive monoculture tree farm." This has been the way things are done in BC's forests for decades: mow down and remake these "decadent" old-growth forests in humans' image and to our exclusive, commercial benefit. What other reason could this forest have for existing, other than to serve our immediate needs?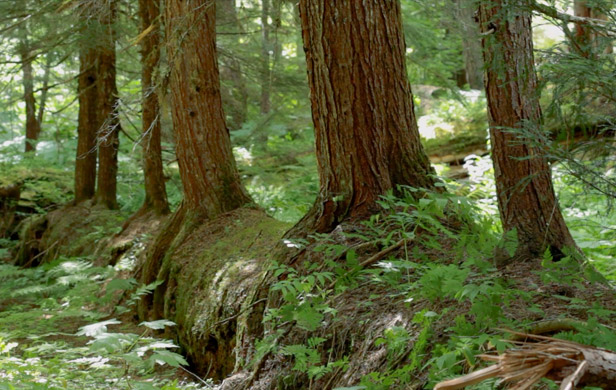 But that "decadent" tree is providing many invaluable services to its ecosystem and the climate – by sequestering large volumes of carbon, which does very much concern us humans. When it keels over, this tree's rich nutrients will seep back into the soil, feeding millions of organisms. New trees will sprout upon its back. I filmed one red cedar in the Incomappleux that was up to 1,500 years old when it died. Its corpse – very much still kicking around today – has a 300-year-old tree growing out of it. That puts the nurse log's origin roughly at the time of Roman Emperor Marcus Aurelius or his son Commodus (as depicted in the film Gladiator). Surrounding this tree are myriad lichens, fungi, mosses and insects, all benefitting from this one "decadent" tree.
The lichen-caribou connection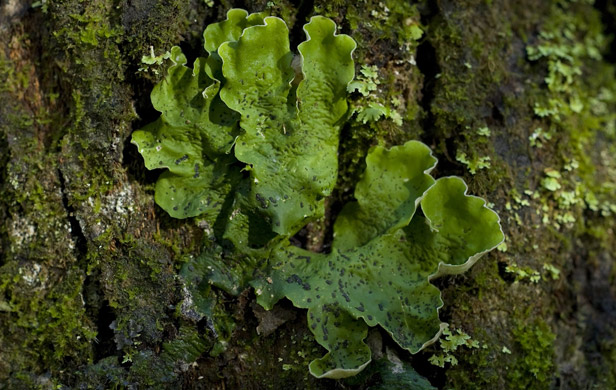 The lichens are of particular import as they feed endangered Mountain Caribou in winter months, when higher elevation slopes are out of reach. Those caribou are in free-fall (36% decline throughout the region since the provincial government's 2008 recovery program was instituted).
This is chiefly attributable to habitat loss (not the frequent scapegoat, wolves). So if we keep logging these valleys, we will preside, sooner than later, over the extinction of a marvellous species. How does the value of caribou survival fit into our economic matrix?
Subsidizing old-growth logging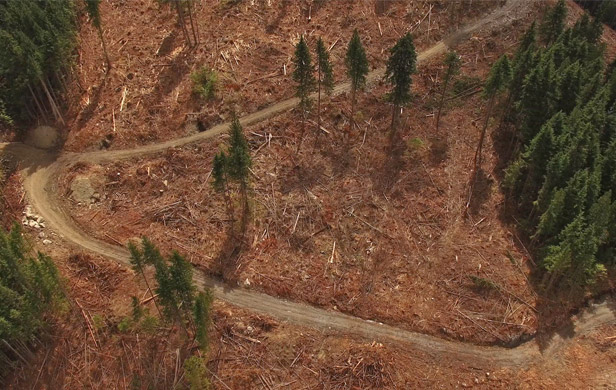 Back to those cut blocks. Not only do these trees hold little commercial value, but the valley's remoteness means the cost of harvesting is high. Combine that with the fact that many smaller, local mills which used to create jobs for communities in the Kootenays have been shuttered in recent decades, in favour of larger, more centralized, often foreign-owned mega mills. That means greater trucking distances = greater cost. Ergo, the Incomappleux is highly uneconomical to log.
That's where our "free enterprise" government intervenes in the market, offering steep corporate handout discounts on stumpage fees to incentivize logging in these uneconomical places. A rate that can be as high as $20/cubic metre falls to as low as 25 cents. What should have fallen short when evaluated by our economic calculator is now magically viable for logging.
Ancient forests still on chopping block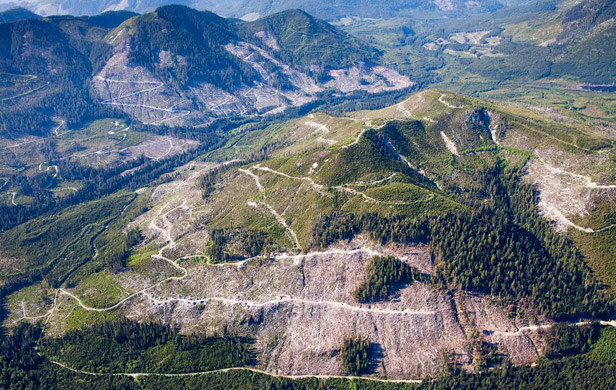 That's not to say that Interfor will log it tomorrow, but this is how it could very easily happen. And it is happening around the province as we speak. On Vancouver Island – where 9,000 hectares of old-growth are still logged each year – at a place called East Creek, stumpage has been as low as 27 cents/cubic meter. This is, sadly, not particularly uncommon amongst hard-to-access old-growth forests on the coast and in the Kootnenays' inland forests.
Bear in mind that these are public forests (private lands in BC carry no stumpage fees and even less regulation and oversight). Public forests are a crown asset and when our government gives away timber for pennies on the dollar, that is revenue that isn't going to schools or hospitals – let alone being reinvested in regulating or modernizing the forestry sector. When local mills are closed in favour of bigger, central ones and logs are shipped overseas for processing, we are losing thousands of jobs in the bargain.
Raw deal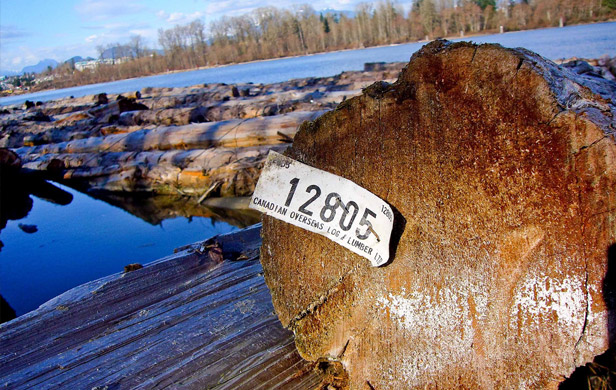 On that note, here are some more numbers that should give us pause: Last year alone, we saw 7 million cubic metres of wood leave this province in the form of raw logs – that's enough lumber to frame 165,000 new homes in BC, according to researcher Ben Parfitt. All this, combined with other examples of mismanagement, has meant a steep decline in forestry jobs in BC – from 100,000 or so at the 1995 peak to around 65,000 today. So out-of-whack is the BC situation that as of 2012, according to Stats Canada, it took 1,312 cubic metres of harvested wood to create one full-time forestry job in BC – compared with just 292 cubic metres for the same job in Ontario.
Let me be clear: My family has worked in BC's forestry sector for a century or more. I take very seriously the jobs the sector has provided to the province's workforce. But there are many intelligent ways, through improved management and innovation, that we could bring jobs back without sacrificing the few remaining bits of true wilderness we have left. Not to mention a whole new economy out there in the form of clean tech, the creative sectors, value-added manufacturing and Supernatural BC tourism that we're forgetting about.
A different calculus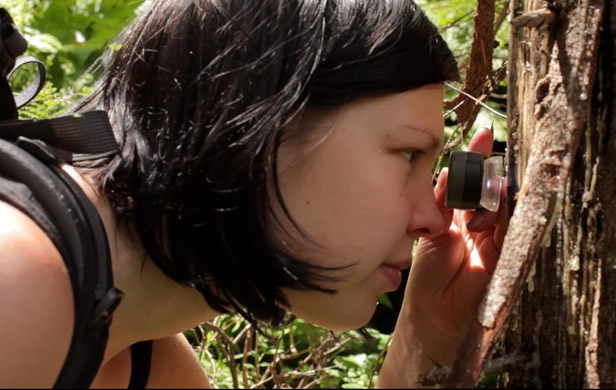 Moreover, standing in the heart of the Incomappleux, towering cedars swaying overhead, the mists welling up from Battle Brook below, moistening the mosses and hair lichens, it strikes one that there just may be deeper values than jobs, stumpage fees, and cubic metres of harvestable timber. Unfortunately, I can't hope to do this revelation justice with my camera or mere words. Proud though I am of what we captured on this journey and excited to share it on the big screen, nothing can come close to the experience of being there. In that sense, I fear, numbers will always win out.
If that's the case, then here are a few more figures to tabulate:
• 0.5% – the total of the planet's land surface that these temperate rainforests covered, at their peak
• 10% – the amount of old-growth left on Vancouver Island today (1% if you look deeper into specific species like Douglas Fir on Southeast Vancouver Island)
• One tonne – the amount of carbon a single ancient tree is capable of storing
Seeing the forest for the trees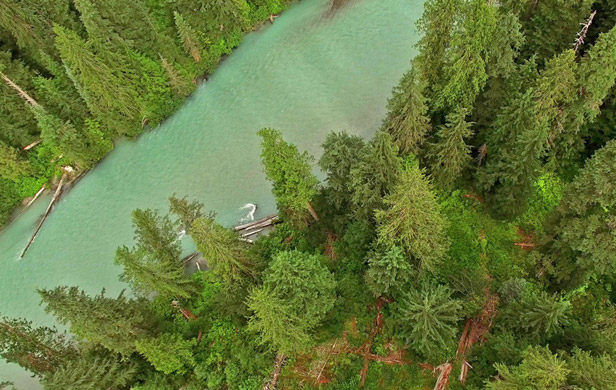 Alas, I suppose I've fallen into a trap in recent years. Hungry for credibility in the eyes of mainstream media, government and industry, I've sought to confront difficult conversations about resource projects based on the terms laid out by their proponents: i.e. engaging with claims of jobs and public benefits, questioning economic studies from the Fraser Institute and the like.
Meanwhile, my old pal and co-founder of this publication, Rafe Mair has often preferred to talk about the spiritual dimension of these issues. He speaks of wild salmon and free-running rivers as the soul of our province. Perhaps I didn't get it, until now.
But there was a time when I did. When I was 10 years old, my aunt Vivian – a lone environmentalist amongst 5 brothers in the oil and gas industry (my mother, as a teacher, got a pass from both camps) – put me onto a campaign to protect the Carmanah Valley on Vancouver Island, where I grew up. I took the petition around my school and neighbourhood and was proud to sign up a few dozen names. My bedroom wall was graced by a poster of the valley, staring up at four iconic sitka spruce, sun glittering through the needles of the canopy. I never went there, but even that picture instilled a sense of peace in me growing up.
Then I forgot all about it and went off into the world to make money.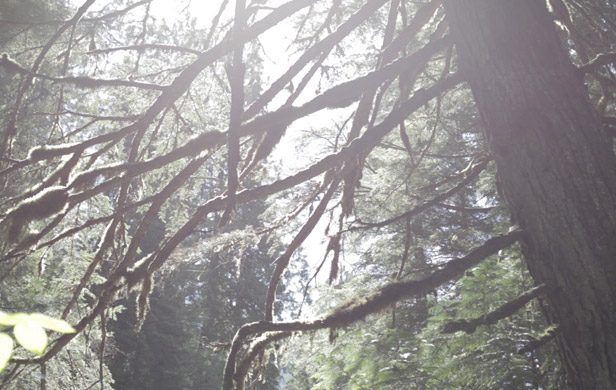 Going to the Incomappleux reawakened in me that sense of calm and wonder at the natural world. And I understood Rafe's point. There are some values that can't easily be quantified. Call it quaint or naïve in this complex modern economy, if you will. But there is a soul in those trees and lichens – and, perhaps, in us too. Who are we to decide whether they exist or disappear forever into the annals of human time?
Yet, unlike many environmental battles in BC's ancient and recent history, the story of the Incomappleux need not have any villains or losers. There is only this: a place so perfect and rare that once lost it can never be recreated; a company that could easily be compensated for relinquishing its tenures, which, without government intervention that would make Karl Marx blush, have no economical value; and a chance to leave a splendid legacy for the caribou, the lichens, the cedars and hemlocks, and our own children and future generations. So one day, my son or your granddaughter can have the opportunity to stare up at that canopy, feel the cool breeze on their cheek and forget all about the facts, figures, and petty concerns of our man-made world.
Sign Valhalla's Selkirk Mountain Caribou Park petition here – and see  "Primeval: Enter the Incomappleux" at two Vancouver screenings:
• Tonight (Wed, Nov. 23) @ Vancouver's Rio Theatre – 7:30-10PM (doors open 6:30). Part of VIMFF's "Back to the Roots" night – also featuring short films by Daniel Pierce and Darryl Augustine, presentations by TJ Watt and Craig Pettitt and a Q&A with them, Damien Gillis and lichen expert Dr. Toby Spribille. Tickets available online here or at the door.
• Thursday, Nov. 24 @ UBC Forest Sciences Centre (2424 Main Mall – Room 1005) – 6:30-8PM. Featuring panel discussion with Prof. Suzanne Simard (see her incredible TED talk), Dr. Toby Spribille, Craig Pettitt, Damien Gillis and moderator Ngaio Hotte.