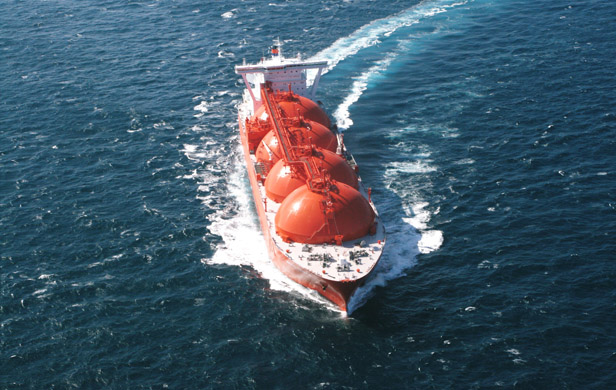 British Columbians have been hearing a lot of glowing rhetoric from their political leaders about the economic promise of building a new liquefied natural gas (LNG) industry. We've heard that our gas – which is fast running out of steam in the North American market – will be transformed into a $100 billion "prosperity" fund for our provincial treasury, all by cooling and exporting it to new markets in Asia.
The extraordinary claims being levied by the BC Liberals have gone largely unquestioned in the mainstream media – which is why, all this week, The Common Sense Canadian will be drilling down on the government's policy.
For starters, I will be speaking in six different northwest BC communities, alongside local organizations like Skeena Watershed Conservation Coalition, Douglas Channel Watch and NoMorePipelines.ca.
Through these events – highlights of which will be taped and posted to The Common Sense Canadian – along with a series of articles and videos in these pages, we'll be examining the entire BC LNG plan. From the fracking in northeast BC and Alberta that would need to be dramatically ramped up to feed these coastal plants, to the four-plus major, new pipelines that would cross BC's wilderness and communities to pump the gas to Kitimat and Prince Rupert, to the plants themselves, to the world's largest tankers that would carry the liquefied gas to Asia.
We'll discuss the taxpayer subsidies that would fund the the world's richest companies – from royalty breaks to infrastructure, to the $10 Billion proposed Site C Dam, whose power is only required for the enormously energy-intensive LNG cooling process.
We'll expose the truth about the BC Liberals' claims that this gas will somehow constitute "clean energy" – when it is in fact one of the world's dirtiest and least efficient energy sources. We'll examine the massive increase to BC's greenhouse gases that would arise from this process – potentially upping the province's total carbon footprint by several fold.
We'll look at the tens of billions of litres of fresh water that would need to be drained each year from northeast BC's rivers and lakes and shot full of unknown, toxic chemicals for fracking.
Finally, we'll examine the economic realities of a program that promises to be the biggest boondoggle in the province's history – marshalling the best available evidence from around the world, rather than the wishful thinking of Natural Gas Development Minister Rich Coleman and his government.
In short, we will present the other side of the BC LNG fairytale being concocted by BC's political leaders and media. And we'll look at some sustainable economic alternatives that could provide a real, healthy future for the people and environment of BC.
If you're in one of the communities in northwest BC that will be directly affected by these proposed pipelines, LNG plants and terminals, I invite you to join us for one of these presentations – to learn more about the consequences for the health of your community, environment, and economic future (click each link for more details).
And stay tuned to exclusive coverage and analysis from The Common Sense Canadian and our team of expert commentators. Together, we'll get to the bottom of this BC LNG and fracking pipe dream.