BC likely won't need the power generated by Site C Dam until at least 2029, according to recent projections from BC Hydro's Rate Design proposal, submitted to the BC Utilities Commission.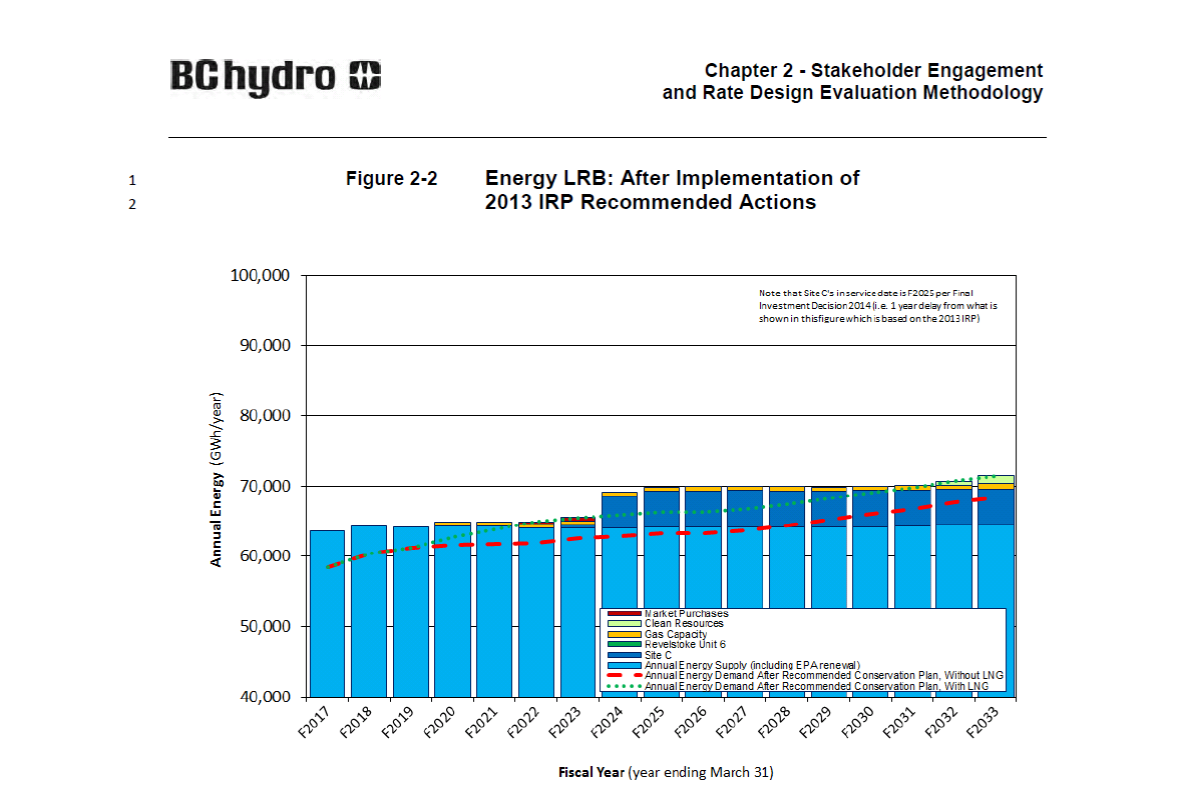 The figures underscore the finding by the Joint Review Panel into the project that the need for the power has not been demonstrated. Ironically, the BCUC, which is reviewing Hydro's latest Rate Design proposal and is responsible for evaluating projects based on need and business case, was barred by the Liberal government from examining Site C.
Dam will leak dollars
To make matters worse, the power generated by the $9 Billion-plus project would have to be sold to neighbouring markets at a steep discount (something like ($35/Megawatt Hour vs. $100-plus to produce it), which will mean billions in losses to ratepayers and taxpayers. One leading energy expert – Dan Potts, retired head of the Association of Major Power Users' of BC – predicts a $350 million annual loss to ratepayers from the unnecessary Site C.
Industrial demand down into foreseeable future
Hydro has a history of inflating demand with its forecasts – something we have well documented in these pages – but even it can't see a need for Site C until more than a decade from now. The crown corporation attributes part of the decrease in future power demand to a decline energy used by big industry. "Forecast sales in the large industrial and commercial categories have decreased largely as a result of lower forecast customer load in the mining and pulp and paper sectors due to a delay in start-up and lower commodity market outlook," Hydro acknowledges.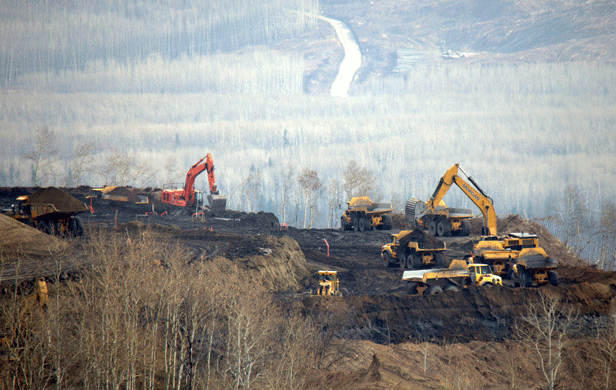 None of these trends – from the shuttering of pulp mills and saw mills, to a decline in mining activity – show any near or even medium-term sign of turning around. The only scenario under which Site C power is needed sooner than 2029 is if it were required to power LNG plants – which is highly unlikely given the sharp global downturn in the LNG market and the fact that most, if not all, LNG plants would choose to power the cooling process with gas-fired electricity as opposed to more expensive power from BC Hydro.
Should the demand scenario change in the coming decades, recent studies have shown that alternative renewable energy options would be cheaper and more environmentally sustainable – not to mention more scalable and quicker to bring online if and when need be.
Hasty work may lack permits
This all, once again, begs the question: why is the Liberal government so intent on bulldozing ahead with Site C construction – especially with a haste that may be violating a number of fish habitat protections?
Questions raised by local groups like the Peace Valley Landowners' Association and Treaty 8 Tribal Association about federal permits for working in a fish-bearing river have yet to be answered by BC Hydro. Referring to the image at the top of this story, taken yesterday, showing two backhoes working directly in the river, the PVLA's Ken Boon asks again, "Do they have the required federal permits to do this in the river?  One would expect they do, but I and others having been pushing for an answer to this simple question, with no firm answers. We have been told they do not."