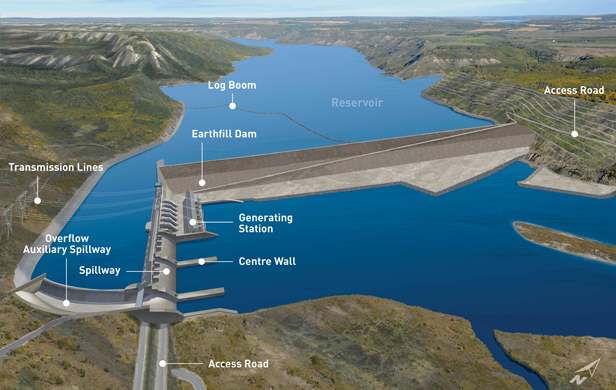 FORT ST. JOHN, B.C. – It could be some time before a joint review panel considering the proposed Site C Dam in northeastern B.C., makes a decision about sending the project to a public hearing.
The panel is now seeking even more information from B.C. Hydro about the estimated $7.9-billion dam, which would produce electricity for about 450,000 homes annually, but flood a wide area of farm and First Nations land along the banks of the Peace River.
Panel members began preliminary assessment of the proposal over the summer.
They now want details on 54 additional issues, ranging from the dam's impact on wildlife, to the loss of Peace River wetlands and the estimated increase in electricity prices that would be needed if development of Site C were shelved for 10 or 20 years.
B.C. Hydro has just submitted responses to the panel's first round of questions, and the regulatory clock remains stopped while Hydro prepares answers to the latest queries.
Once all the information is received, the panel could schedule public hearings, decide what further information it requires or make a ruling on whether a public comment period should be held. (MooseFM)