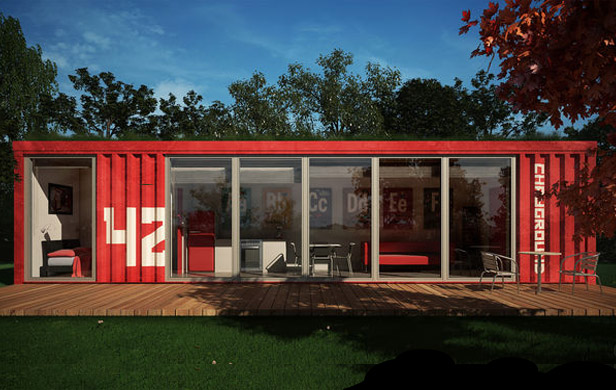 VICTORIA – The concept of a house is changing as architects and home owners reinvent the buildings they decide to use for their homes.
Vancouver architect Tim Ankenman has been part of designing many spaces that he calls "building recycling."
Ankenman's designs repurpose abandoned warehouses or even multi-purpose commercial space, including movie theatres, into mixed-use residential spaces.
But the vision for his building recycling is based upon the same approach he uses for new buildings: making sure the spaces have the longest life possible.
"The main motivation for these projects is the environment," said Ankenman. "Even in our new buildings we are designing we try to keep in mind what could happen should that use ever change and we try to design the project accordingly.
[quote]A lot of buildings that are purpose built are stuck being what they were designed for, and either have to be torn down or undergo extensive renovations in order for them to be reinvented.[/quote]
Ankenman has recently been involved in the conversion of two abandoned Vancouver warehouses: the Bowman Block on Beatty Street and the Paris Block on West Hastings.
Old buildings bring seismic challenges
While the environmental benefits of recycling old buildings is important, Ankenman said there are challenges such as zoning and seismic upgrades.
"You have to look at everything from the existing foundation to the ability to put in an elevator and new stairs and looking at whether there is the possibility to add storeys to the existing building and have it make economic sense," he said.
For both the Bowman and Paris Blocks Ankenman designed the buildings to accommodate commercial space on the bottom and either penthouses or studio and one-bedroom residential spaces in the upper floors.
Schoolhouse lofts
Warehouse loft spaces have become increasingly common in cities like Vancouver, but in Escott, Ont., northeast of Kingston, one entrepreneur brought urban lofts into a former elementary school.
John Simpson had originally purchased the school with the intention of converting it to a seniors complex. When he ran into issues with the surrounding farmland he decided to make the school his home with options for generating income through offices and self-storage units.
"My son and my daughter thought I was crazy when I bought it," said Simpson. "I had a beautiful farm where I raised horses, alpacas and llamas.
[quote]They couldn't figure out why I would go from that to an old commercial building, but I'm a big hit now that I've done it. All the birthday parties, anniversaries and get-togethers are at my place now because of the space.[/quote]
Switching the building from a 1965 elementary school to something suitable to live in required a considerable financial investment by Simpson. He said the renovation cost between $220,000 and $240,000.
[signoff1]
But instead of changing the character of the space, Simpson worked on restoring much of the school's charm and adapting it to his residence.
"My living room is at least 2,500 square feet (232 square metres) if not more," he said. "I was able to bring back the original clay tile floors and in the rest of the house like the bathroom I restored the terrazzo floors."
In Simpson's bedroom, which was once the school's performance stage, he brought back the original birch floors.
"A lot of it was in great shape but needed to be revamped," he said.