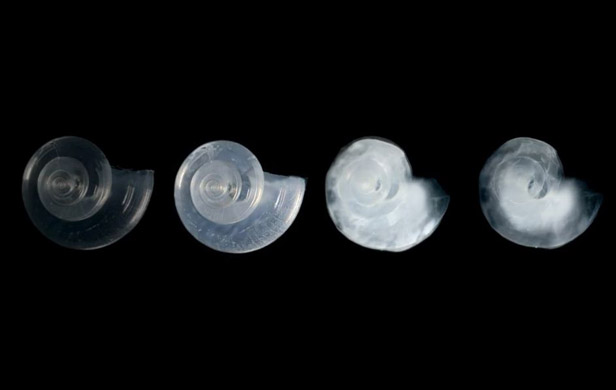 Research conducted at an ice camp high in the frozen North – part of the Catlin Arctic Survey – suggests climate change is threatening the Arctic Ocean's food web by making those waters more acidic.
The scientists, who camped for months at a time on the sea ice near the magnetic North Pole, tested the effect of various acid levels on tiny, shrimp-like creatures called copepods (KOH-peh-pods) that almost all fish and whales depend on for food.
They found that some copepods do better than others in more acidic waters.
But their recently published research concludes that all the species they looked at suffered at some point in water with lower pH.
Carbon dioxide, the main gas responsible for climate change, increases the acidity of the oceans as it dissolves in seawater.
The Arctic Ocean is becoming more acidic at a faster pace than any other on Earth.
The paper was published in the journal Proceedings of the National Academy of Sciences (PNAS) and was carried out by the University of Exeter and the Plymouth Marine Laboratory.