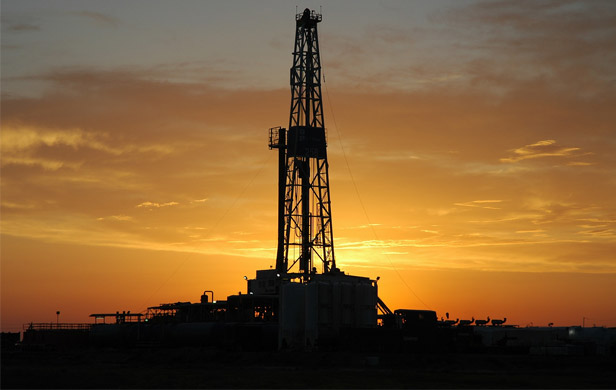 ST. JOHN'S, N.L. – Newfoundland and Labrador  is shutting the door on applications for hydraulic fracturing or fracking for oil and gas while it reviews regulations and consults residents.
Plans to frack wells near Gros Morne National Park pending government approvals had raised concerns about groundwater pollution and the impact on one of the province's prime tourism draws.
Natural Resources Minister Derrick Dalley said Monday that no fracking applications will be accepted before the review is complete and made public. He set no deadline.
"We need to be cognizant of the consequences of the decision and we'll move through that process in due time," he said outside the legislature.
Dalley said the Progressive Conservative government's top concern is health and safety, telling the house, which began its fall session Monday:
[quote]In making this decision, our government is acting responsibly and respecting the balance between economic development and environmental protection.[/quote]
Fracking concerns
Hydraulic fracturing, also known as fracking, involves pumping water, nitrogen, sand and chemical additives at high pressure to fracture shale rock formations and allow gas or oil to flow through well bores to the surface. It's increasingly used across Canada and the United States as energy demands grow while conventional sources wane.
Fracking and UNESCO heritage
The province has not yet received formal applications to frack wells in western Newfoundland although exploration licences have been granted in what's known as the Green Point shale near Gros Morne National Park.
The prospect of drilling near Gros Morne, a spectacular hiker's paradise recognized by UNESCO world heritage status, set off intense debate. It has also raised alarms about groundwater pollution and other risks.
It's believed Newfoundland's west coast has deep shale formations that hold oil — unlike more shallow coalbed gas deposits in western Canada and parts of the U.S.
More independent research needed
Still, the Council of Canadians has warned that a lack of independent research before and after fracking means safety assurances ring hollow.
NDP Leader Lorraine Michael said her party has long urged the government to halt any fracking applications until the process is better understood.
"There are a lot of issues that are out there in the environmental world," she told reporters. "Some of them are proven, some aren't. And I think we have to make sure before we go any further that we have absolute proof that if there are environmental concerns, which there are, that they can be dealt with."
Newfoundland taking its time
Dalley said the government will take the time it needs to assess the geology of western Newfoundland and compare its existing regulations to other jurisdictions.
Western Newfoundland's shale-oil deposits have been described as a potentially huge resource. Shoal Point Energy Ltd. (CNSX:SPE) holds three exploration licences. It reached a farmout deal earlier this year with Black Spruce Exploration, a subsidiary of Foothills Capital Corp., for as many as 12 exploration wells to be drilled over the next few years in the Green Point shale, if the province approved.
No one with Black Spruce could be immediately reached to comment on Monday's announcement.
In Quebec, a moratorium on fracking for natural gas under the St. Lawrence River is now the subject of a $250-million lawsuit by Lone Pine Resources Inc. (TSX:LPR). The company says it bought leases in good faith and is now being denied a chance to develop them.