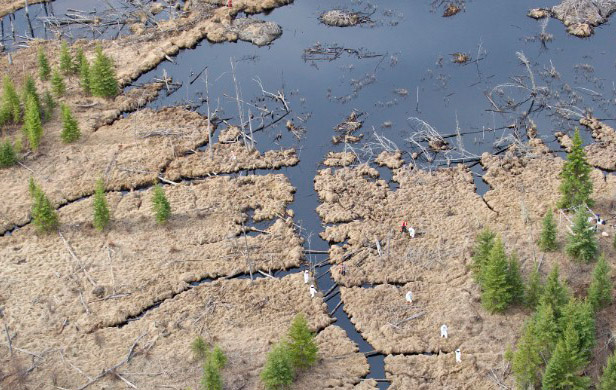 VANCOUVER – A new federal government study has concluded that diluted bitumen — the product that would be transported by the Northern Gateway pipeline — sinks in seawater when battered by waves and mixed with sediments.
However, when free of sediments, the molasses-like crude floats even after evaporation and exposure to light.
The report also says that the commercial dispersant, Corexit 9500, used in previous clean-up efforts had a limited effect on dispersing diluted bitumen.
The study examined two blends of crude, the Access Western Blend and Cold Lake Blend, which represent the highest volume of bitumen products transported by pipeline in Canada between 2012 and 2013.
Conducting research on how the oil would behave in a marine environment was one of the 209 conditions announced by a review panel that approved the proposed Northern Gateway pipeline in December.
The pipeline, if approved by the federal government, would carry diluted bitumen from Alberta's oil sands to tankers on the British Columbia coast.
Read Engineers poke holes in Enbridge tanker safety