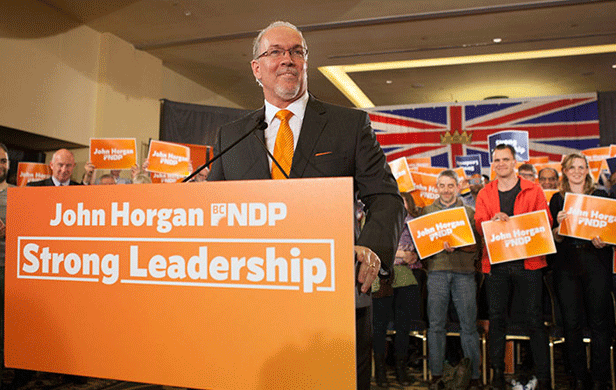 The following is Damien Gillis' rebuttal to colleague Rafe Mair's recent piece, "By Backing LNG, the Horgan NDP lost election before it began"
I agree with my colleague Rafe Mair on most things – including his commentary that John Horgan and the NDP's choice to back LNG has been a political disaster. The only real difference between Rafe's and my views on the subject is that I still think they have a shot, a slim one albeit, to win next year's provincial election. But only if they own up to their mistakes and quickly embrace a new, winning narrative.
Magic formula
That narrative is simple. It's the only one they can win with and it's so simple and powerful that if they pick it up, short of a Monica Lewinsky-level scandal, it will return them to government. This is it:
[quote]New Democrats, New Economy
[/quote]
Why is this the perfect slogan? It does everything the NDP needs it to. It promises an economic vision and jobs – the things people most want to hear. It contrasts them with the Liberals' dowdy Old Economy – a shortsighted, failing vision based on fifty-year old ideas like big hydro dams and oil and gas.
It promises the single most popular and alluring of election outcomes – the very thing that brought Barack Obama, Justin Trudeau and many other usurpers to power: Change. Finally, it sets the stage for protecting the environment and the economy at the same time – the Holy Grail of Canadian politics today. I'm telling you, roll with this slogan, backed by a solid campaign, and you win.
It's the economy, stupid
In the aftermath of the NDP's catastrophic loss under Adrian Dix last time around, I penned a post-mortem titled, "It's the economy, Stupid NDP" (based on American political guru James Carville's famous slogan to that effect). I stand by every word to this day. The main points I made therein are:
The NDP didn't deal with the ballot box issue of the campaign (and more often than not the key issue of all campaigns): the Economy.
The NDP failed to tell a compelling story, while the Liberals spun a powerful "jobs" meta-narrative. Sure, it was all bullshit, as we now see, but it worked at the time. They were going to deliver untold "prosperity" to British Columbians by building a brand new LNG industry. The NDP, by contrast, had no vision, no story to offer.
Nice guys lose elections
The latter was easy pickens. You can be a strong, respectable, principled leader and still attack your opponent wherever justified. Christy Clark and her Liberals are unpopular and vulnerable, but you have to be willing to get your knuckles a little bloody in politics. You have to be willing to draw attention to the fact that Christy Clark failed three times to get a university eduction; worse yet, that she got stripped of her student presidency and fined for cheating in a campus election at SFU – hardly irrelevant when gauging her political character today.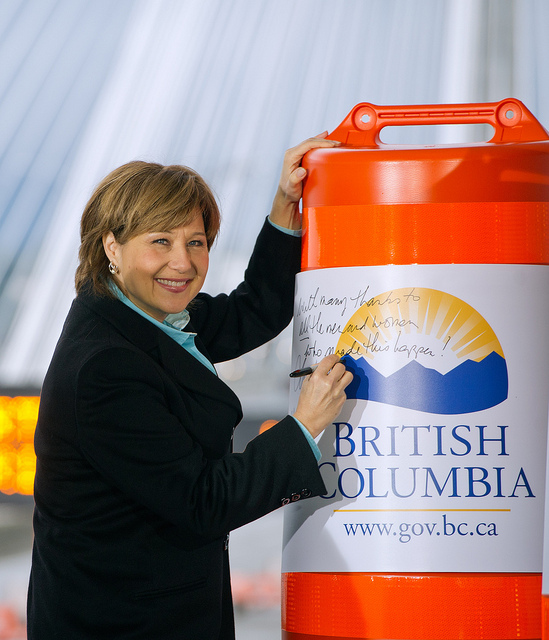 You also have to be willing to remind voters that this government has increased our real debt from $34 Billion to well over $170 Billion since it came to power – much of that owning to a whole, new category of taxpayer obligations it invented to sweep sweetheart private power contracts and PPP construction deals under the rug (that's not even counting the likely $20 Billion tab coming if Site C gets built).
You have to be willing to say that this government couldn't manage its way out of a wet paper bag – pointing to a pattern of more than doubling initial estimates for major capital projects like bridges, highways, transmission lines and convention centres.
You have to be willing to tick off a long list of scandals, from triple-deleted emails and healthcare firings all the way back to illegally broken teacher contracts and BC Rail (hey, if your opponents are happy to go back to the fast ferries well, two decades later, over what now seems a paltry cost overrun by comparison to today's boondoggles, well, then, BC Rail and legislature raids are more than fair game).
All of these things are fair game – not only that, they need to be brought up, in fairness to the electorate. But I digress. Back to that winning formula: The New Economy.
A golden opportunity missed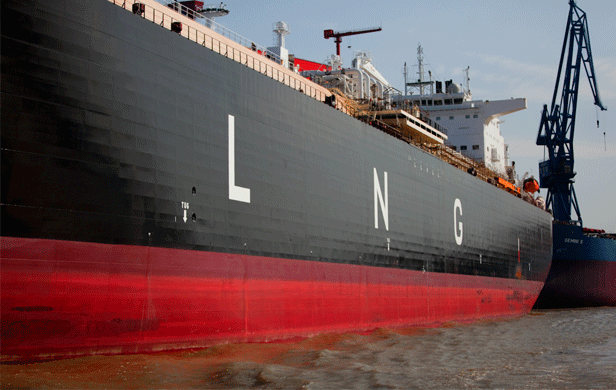 Nearly three years ago, I began doing townhall presentations around BC on the myths of the Liberal LNG vision. Armed with the latest data from Bloomberg and respected global and local energy analysts, I predicted that the bottom would fall out of the Asian LNG market long before we got to it (I said $8/unit, where the break-even point is around $12 – today it's fallen even below that, with predictions of $4-5 over the next year, meaning it's impossible to make a buck at LNG).
The response I heard from NDP MLAs at the time was, "We can't say 'No' to everything."
No, you can't. But you can say "No" to stupid ideas and "Yes" to good ones. Had the NDP picked up on this intel 3 years ago, they may have taken a political hit in the short term, but by now, a year out from the election, they'd be looking like geniuses who could shamelessly crow, "We told you so!"
Say "Yes" to good ideas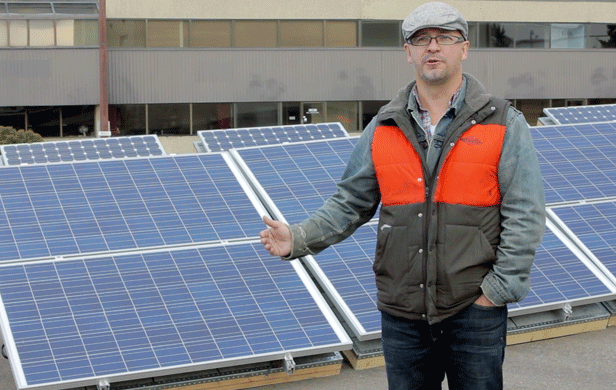 So, the flip-side of that coin is what you say "Yes" to. You say "Yes" to renewable energy. I don't mean rip-off private power projects and old-school, destructive dams – rather our abundant geothermal potential, wind and solar.
You embrace a group like Iron & Earth – oil sands workers lining up to retool their skills for clean tech.
It's no big leap for an unemployed gas pipeline welder from Fort St. John to weld wind turbine components instead, or for an oil sands electrician to wire up roof-top solar. We have the workforce – we just need to shift it from an old, shrinking economy, to a new, burgeoning one.
All around the world, except Canada, the leading industrial nations are getting it – investing tens of billions in renewable energy and reaping millions of new, green jobs. As our contributor Will Dubitsky recently noted, "according to the International Energy Agency, in 2015, an astounding 90% of all global electrical power capacity added was attributable to renewables."  Translation: nine tenths of the market for new electricity in the world today is clean tech, not fossil fuels. Pipelines, oil sands and fracking are on the way out. Why stake your future on a losing, outmoded idea?
Get creative
You also say "Yes" to the creative economy. Vancouver now has the biggest digital effects industry in the world and a booming tech sector – driven by the great lifestyle the region has to offer and a growing cluster of skilled people and hubs of activity and resources. Mayor Gregor Robertson is embracing and nurturing this trend, while Christy Clark has shown half-hearted acknowledgement at best. In the last election, her government also ran against the film industry – which is now thriving again in today's low-dollar environment.
Super, Natural BC
You say "Yes" to preserving and growing our $13-14 Billion Super, Natural BC tourism economy, which employs over 135,000 people vs. 10,000 at the absolute peak of our oil and gas industry – roughly 3,000 direct jobs for British Columbians in oil and gas extraction and maybe double that in additional support services. But you don't do that by destroying our salmon runs with LNG plants, marring our coastal viewscapes with bad clearcut logging practices, oil tankers and LNG plants. You don't attract people to "the greatest place on earth" if it no longer is "the greatest place on earth".
Adding value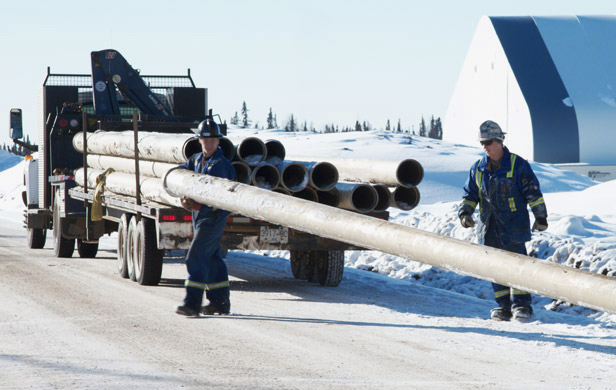 You also say "Yes" to local, value-added manufacturing. You don't ship raw logs to China and Japan – you turn them into high-grade wood products here first, employing thousands in the process.
We seem to have it set in our minds that we're bound to be nothing more than hewers of wood and drawers of water – a "resource" economy – forevermore. That's our lot in life and there's nothing we can do about it. Balderdash. It's that sort of self-determining crap we've been feeding ourselves for decades and which keeps us from moving forward.
The bottom line is this: Oil and gas contributes a scarce few jobs to this province, compared with other sectors – same goes for mining. Don't take my word for it – check out this handy chart, put together with Stats BC figures, for this publication by Norm Farrell.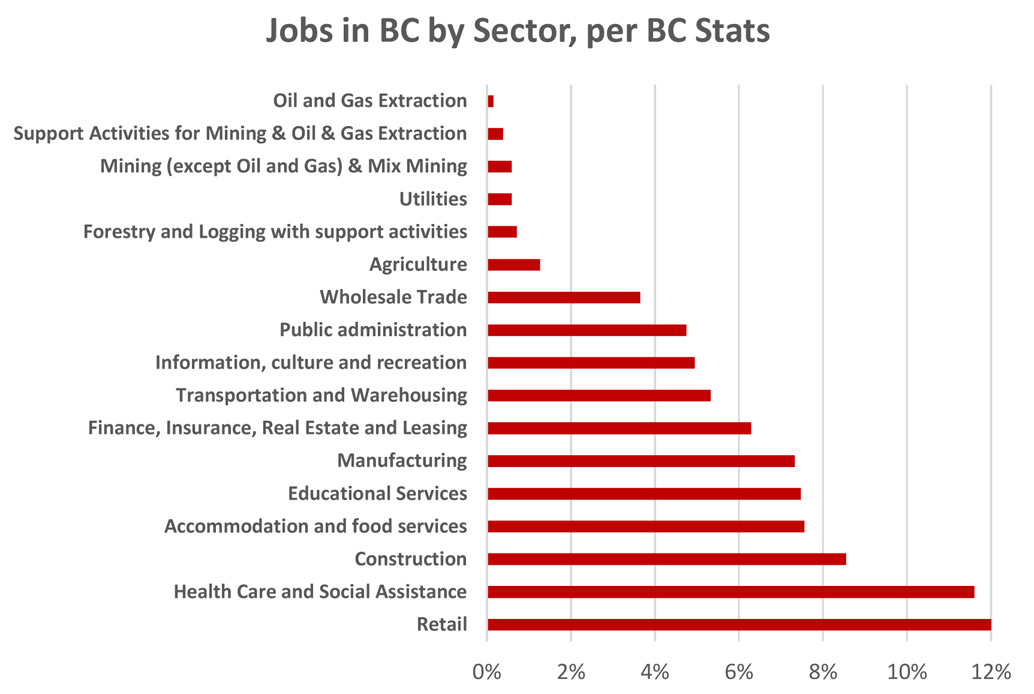 Oil and gas also contributes just 0.1% of our provincial revenues – partly because since 2008 we've been subsidizing the industry to the tune of a billion dollars a year in taxpayer-funded infrastructure and massive royalty credit-backs. Imagine, for a second, if we invested that kind of dough in building a renewable energy sector!
We all gotta eat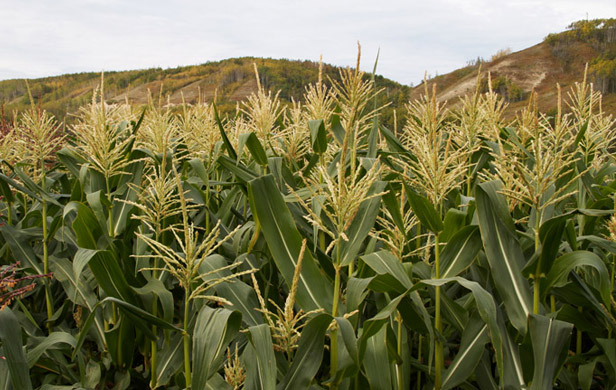 Finally, you say "Yes" to feeding ourselves. That means you don't flood or disrupt 30,000 acres of the best farmland we have left to build a $20 Billion dam we don't need. Agriculture is not only essential to our survival – it's also important economically.
Getting that land into production would create jobs at the same time as it saves consumers money from the rapidly escalating cost of importing half our food from drought-stricken places like California.
The NDP created the Agricultural Land Reserve – arguably its single greatest legacy. It should stand loud and proud for it now.
No more Mr. Nice Guy
John Horgan's a smart guy. He's a hell of a lot tougher than Adrian Dix too and I doubt he'll make the same mistake of running a "nice guy" campaign. I'm also liking what I started hearing from him late last year, in terms of taking a tough stance against Site C Dam and rolling out a green economy platform called PowerBC. He needs to go much further on both of these points, but, hey, it's a start.
Chances are…
That said, Rafe is correct that Horgan and the NDP have dug themselves a huge hole by failing to counter the Liberals' disastrous LNG fib. So BC faces three possible outcomes next May:
Despite all their mistakes, fibs and failings, the Liberals get back into power…again
The NDP, under John Horgan, finally gets it together, embraces the "New Economy" and wins an election for the first time since cargo pants and Tevas were in fashion
There is a very narrow possibility that the BC Greens, under the leadership of Elizabeth May – on the wild chance she heeds Rafe's advice and takes over the BC party – come from nowhere and steal this election.
Based on our current trajectory, we're headed for option 1 – which would be an unmitigated disaster for our economy and environment. But if there's any chance of it being option 2, things have to start changing right now. The NDP can't win by default – just because their opponents are so bad. The last election proved that in stunning fashion. Moreover, they don't deserve to come to power, nor will they help the province unless they have the right vision and commitment to follow through on it.
They also must get their shop in order, as I noted in my post-mortem 3 years ago. The party's back rooms need fresh blood and the various factions within the NDP must commit to working together and winning for once. This campaign cannot be the sloppy mess the last one was – they require a well-oiled machine to beat a slick political operation like that of their rivals. And all that starts at the top, with the party's leader.
All of which means the ball is in John Horgan's court. And nothing short of the future of the province hangs on his next move.