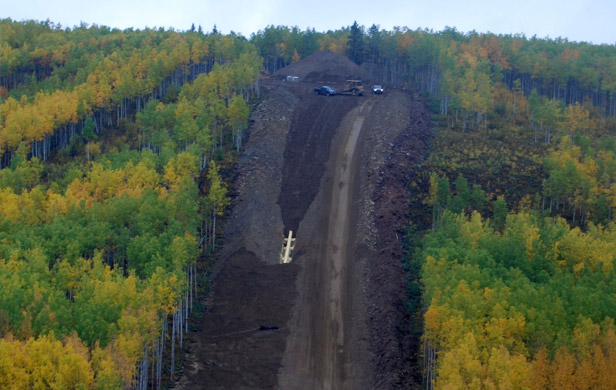 LANGLEY, B.C. – Langley council is mulling over whether to directly take part in regulatory hearings into the proposed Kinder Morgan pipeline expansion that has drawn considerable opposition.
Council will debate a motion on Monday to seek intervenor status into the upcoming hearings by the National Energy Board.
That would give the city the opportunity to present evidence and question those giving submissions.
Councillor Kim Richter is spearheading the motion because she's worried any leak would contaminate the municipality's groundwater, and the Salmon River.
The expansion proposal has no shortage of critics with several municipalities in the Lower Mainland opposing it _ it was also a major issue in last year's election.
The $5.4-billion venture could result in a seven-fold increase in tanker traffic into Vancouver.
The National Energy Board is giving people until Feb. 12 to make a submission or to apply for intervenor status. Learn more here.