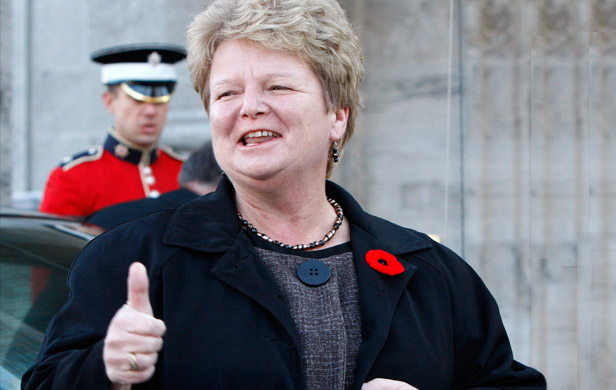 I registered the first Environmental Petition (a protocol, not list of names) on the Cohen Report with the federal Auditor General late last fall, and have received the first reply from Fisheries and Oceans Canada (DFO). My request was specific, technical, and DFO was required to respond in 120 days – and it did! – on the last day, March 26, 2014.
Here is what I asked:
[quote]1. It is one year since the $26.4 Million Cohen Commission on Decline of Fraser River Sockeye delivered its report to DFO. One year later, I would like to know: What concrete results, and detail them individually, with associated timelines and funding that DFO has committed or expensed to resolve each of the 75 environmental recommendations in the three volume Cohen Report on the Decline of Fraser River Sockeye. The recommendations are pages 105 – 115, of Volume 3. I am speaking of the boldfaced recommendations and the concrete results DFO has taken to achieve each of the 75 recommendations that can also be found in a Cohen PDF of Chapter 2, Volume Three.[/quote]
You will note the important phrase: concrete results and the specifics in red above. I asked for concrete details, concrete funding commitments, concrete numbers of people committed, timelines achieved and individual responses to each and every Cohen recommendation. All 75.
Read the rest of my petition here.

Read what I got back:
It is non-specific mush designed to anaesthetize and give the impression of a potentially plausible positive possibility, while committing, not so much. I used to work for government and it was my job to generate the same milquetoast so everyone got the same story every single time.
So in 'themes', here are Gail Shea's first words:
[quote]Theme: Mandate
Related to Recommendations 1, 2 and 3
The roles and responsibilities of the Minister and the Department of Fisheries and Oceans with respect to decisions related to fisheries management and fish habitat within federal jurisdiction are clearly communicated to First Nations, other governments and stakeholders. This includes making conservation the first priority in the delivery of regulatory responsibilities.[/quote]
Really? Sorry, Gail, but on recommendations 1, 2 and 3, Cohen says that the weakening of the Fisheries Act and the Canadian Environmental Assessment Act, removed a lot of the DFO minister's ultimate authority (Volume 3, Chapter 3). I would add that if 'conservation', was a primary concern, DFO would have taken fish farms out of the water a long time ago.
Justice Cohen: Harper govt weakened fish protections
Cohen goes on to say the 'omnibus' bill changes weakened habitat restoration… and even if it hadn't that DFO doesn't have the money and people to do much, even though its Wild Salmon Policy says it must. Cohen notes that in seven years since generating the policy, DFO has gotten nowhere on implementation. Testifying, the western director could not confirm any action in the next 2 to five years, as in, the Wild Salmon Policy is off the table, even though Shea says it is not.
In the inconvenient evidence – Cohen evidence is that rare text where once on the record, it is there as incontrovertible fact forever – Cohen notes, among other things, that changes to the Fisheries Act took it from being very strong legislation for environmental protection for salmon and made it the weakest legislation.
DFO's conflict of interest
Furthermore, DFO has (Volume 3, Chapter 2, P 11) internal confusion on doing conservation work. And its Science Branch spends too much time and resources on clients like the Canadian Food Inspection Agency that have no conservation need. So the legislation is bad, the money is bad, and the focus is bad.
Cohen goes on to say in recommendation 2 that DFO should be stripped of its conflict of interest in supporting fish farms and should focus only on wild salmon. He said that DFO was spending more time and resources on the tiny fish farm sector (only 795 actual jobs) than on wild salmon in BC (P11), for Pete's sake.
Furthermore, he said DFO should not put any fish farm in the water – nor leave any farm in the sea – if it can't eliminate risks to wild salmon beforehand. The task falls to that confused, poorly funded Science Branch.
Aquaculture industry nets tax dollars for dead, diseased fish
You may recall that in Clayoquot Sound there are 22 fish farms. We, the taxpayer, paid Norwegian derivative fish farms $5.56 million for their dead diseased fish last year in BC (over $50 Million across Canada). Near Tofino, there are only 501 wild chinook left in six streams and the Kennedy Lake sockeye run has been wiped out. This is where Dr. Kristi Miller found 25% of farmed chinook had the killer diseases ISA and HSMI. Little wonder there are no wild salmon left.
DFO likes to say it is following Cohen – that fish farm 'moratorium' in the Discovery Islands, for example – but it does not come clean that it set his terms of reference and limited him to only one species of salmon in only one river, the Fraser. What this means is that his report should be taken as applying to all of BC.
Cohen zeroes in on fish farms
In Cohen's complete list of 75 recommendations, the first 22 regard fish farms, that's how big a problem he considers them. And Shea has not instituted the western director general Cohen called for to cover wild salmon and habitat restoration. The rest of her answers are the same bland stuff that we spent $26 Million to get. Wild BC salmon deserve more.