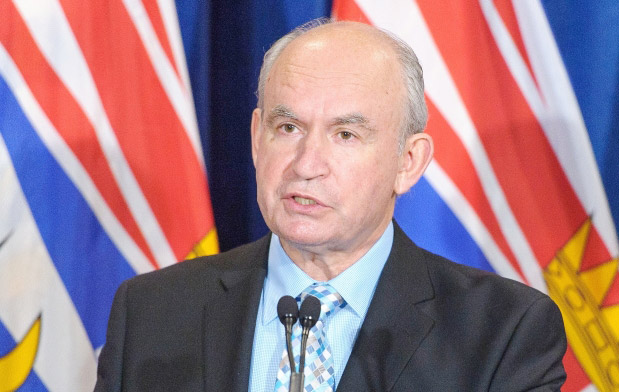 Dear Minister Bennett,
I know you have heard it all so I guess it is now all about the legacy you and your cabinet colleagues are willing to create. Thinking in terms of demand for electricity in BC, the reported record of sales by BC Hydro has flat-lined at about 50,000 GWhrs between 2008 and now. BC Hydro reports sales for four categories of customers.
Even with a 1.2% annual population growth, as estimated by BC Statistics, sales on a per capital basis are have been trending lower. It is a fact, long denied by the executives of BC Ferries, that higher rates cause demand to shrink. Known as price elasticity, customers start searching for ways to reduce consumption right up to the extremes of going off-grid or moving out of BC.
Light industrial and commercial customers are doing the same.
Large Industrial customers started reducing their demand in 2006 when the annual sales for this category was 16,428 GWhrs. By Fiscal 2014 reported sales were down to 13,994 GWhrs, a drop of about 14%.
Where reported annual sales go berserk is for the "Other" category. In 2006 sales to "Others" was reported to be 1,838 GWhrs with about 2,000 GWhrs being the annual total until 2013 when it spiked to 7,417 GWhrs only to crash in 2014 to 2,558 GWhrs. Until there is disclosure as who are the "Others" in BC , inclusion of this category, in making up any demand outlook, is irresponsible. The Auditor's notes suggest that in fact sales to "others" are sales to customers outside of BC.
What is blinding obvious from these numbers is that BCH already has or has access to the generation of 125% of the projected output of Site C. One could speculate that with what BCH already has they have the existing condition that saves an expenditure of $8-10 billion.
Creating a story about growing future demand for electricity in to engage in self-delusion. In-spite of BC Hydro spending billions and contracting for tens of billions more, over the period 2006 through to 2014, reported total domestic sales (including the dubious sales to "Others") have been stubbornly stuck at 52/53,000 GWhrs. Growth in total revenues is only coming to BC Hydro by rate increases, not increases in demand.
There is a vast difference between need and want. Since there is no credible evidence of need for more electricity in BC, in the foreseeable future, Site C is only an expensive indulgence serving the interests of the construction industry but at a big cost to BC citizens who ultimately shoulder the financial liabilities of BC Hydro follies. It is ironic that all BC Hydro customers, other than residential, operate with limited liability status so they could care less if BC Hydro is crippled by excessive liabilities, yet they are the customers it seems the government listens to most closely.
Sincerely,
Erik Andersen