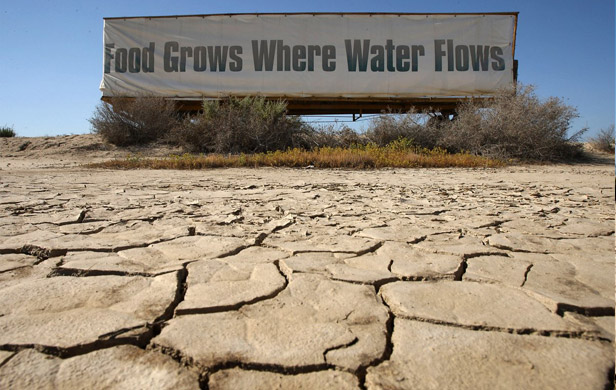 As British Columbians share a meal this weekend, giving thanks for the food with which we are so blessed, year-round, let us pause for a moment to consider where so much of it comes from: California.
Let us also say a prayer for the last truly productive tracts of local farmland we have left, now threatened by industrial development – first and foremost being the Peace River Valley, in northeast BC, where the proposed Site C Dam could wash away enough good agricultural terrain to feed a million people.
BC depends on food imports
The fact is BC now grows less than half of the food it consumes, and the places we depend on for our imports may not be able to continue providing them into the future. As Randy Shore pointed out in the Vancouver Sun this past Friday, a record drought in California may drive up food prices in BC by as much as 34% this year.
Shore was referring to a recent study commissioned by Vancity on BC's food security. Says the study's author, Brent Mansfield of the UBC faculty of land and food systems:
[quote]As the drought deepens in California and elsewhere, we need to understand what that means for consumers, for governments and for the business of agriculture here in B.C.[/quote]
With 67% of of our fruits and vegetables now being imported from the US – and half of that from California – BC is vulnerable to changing conditions amongst those suppliers. Thus a severe drought in California's Central Valley means British Columbians should brace for paying 34% more for Californian lettuce and 22% more for broccoli, according to the University of Arizona and University of Guelph.
Then why flood our best farmland?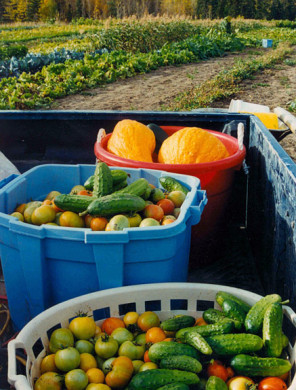 All this makes the notion of destroying local food production capacity seem downright crazy. Nowhere is this more evident than with the proposed Site C Dam, whose power is only necessary, we're told by our government, to power the enormously energy-intensive, proposed LNG industry – or to free up excess power for export to…irony of ironies – California.
Site C – this $8 billion-plus, taxpayer-funded dam that would increase our provincial debt by more than 10% and won't benefit the people or businesses of the province one iota – would cause the single largest loss of farmland in the history of the Agricultural Land Reserve. It would drown or disrupt over 30,000 acres of amazing farmland.
Of course, the Agricultural Land Commission – the public's supposedly arm's length watchdog whose job it is to review and often oppose such planned assaults on our food security – was barred by a meddling government from reviewing Site C.
Yet the Joint Review Panel investigating Site C Dam heard from some of the country's top independent agrologists just how much damage the project would do, and what makes this land so valuable.
The secret of the Peace Valley's amazing farmland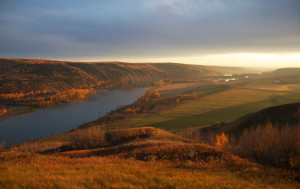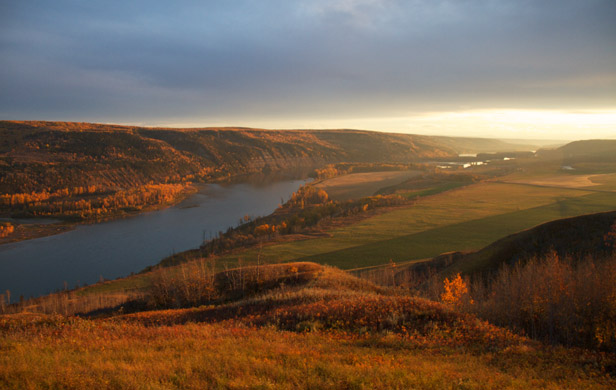 For starters, the Peace River's largely east-west orientation means the valley gets more sun, thus experiencing longer growing days and seasons than other land that far north. "The best farmland in BC is in the southern valleys," expert agrologist Evelyn Wolterson told the review panel. "The notable exception is the Peace River Valley."
Other factors like lower wind speeds, excellent Spring moisture, and a longer frost-free period mean, counterintuitively, that "crop yield goes up as you go from the south to the north," Wolterson explained.
[quote]These are all elements of this valley that make it absolutely unique…not only in the region but in all of British Columbia, and perhaps Western Canada.[/quote]
These factors, combined with high-grade alluvial soils mean the Peace Valley can rival and even exceed the Lower Mainland's Fraser Valley breadbasket for productivity.
For instance, Larry Peterson, who ran a successful market garden in the Peace Valley with his wife Lynda in the 1970s and 80s, got 13.6 tonnes per acre for potatoes, compared with the average yield in the Lower Fraser Valley of only 10.2 tonnes per acre.
Hydro downplayed Valley's value
The valley's agricultural attributes have been "very dramatically" downplayed by project proponent BC Hydro, says Wendy Holm, a former president of the BC Association of Agrologists.
[quote]The land to be flooded by Site C is capable of producing high-yielding fresh fruits and vegetables for over a million people.[/quote]
Yet Hydro and the BC government act like Site C's impact on farmland is small potatoes.
The reality is the large flood reserve Hydro has been accumulating for years – buying up farmland throughout the region and sitting on it in preparation for the dam – coupled with the spectre of the project that has loomed over the valley for over 3 decades now, have severely constrained local agricultural investment and development, creating a false picture of the region's potential for food production.
So this Thanksgiving, as we pass the Brussels sprouts that are actually from California, let us take a moment to reflect on the value of healthy, local food production. And then, after the turkey-induced haze has worn off, tell the Harper Cabinet – in advance of its anticipated Oct. 22 ruling on Site C – that flooding our best remaining farmland for energy we don't need just plain doesn't make sense.