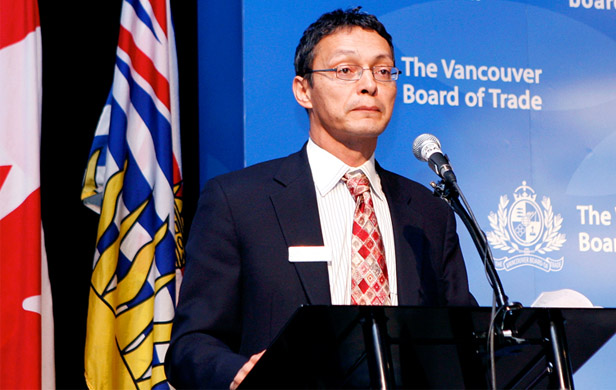 VANCOUVER – A plebiscite defeat for the company proposing a $6-billion oil pipeline across northern British Columbia may have opened the door for another mega-project.
Supporters of a First Nation-backed alternative to the Enbridge (TSX:ENB) Northern Gateway Pipeline are expected to make an announcement today in Vancouver.
Chiefs from two northern B.C. First Nations will join officials from aboriginal-owned and controlled Eagle Spirit Energy Holdings to announce the plans.
Eagle Spirit formed in late 2012 to promote its vision of a First Nations-managed energy corridor across northern B.C., carrying everything from fibre optic, electrical and water lines to pipelines moving liquefied natural gas and Alberta oil.
David Negrin, president of the privately held B.C.-based Aquilini Group, and a former chief operating officer with Alaska's Alyeska Pipeline Service, will attend the announcement.
Northern Gateway officials say they have some work to do after a non-binding weekend plebiscite suggested about 60 per cent of Kitimat residents disapprove of plans to make their community the west coast terminus of Enbridge's pipeline.