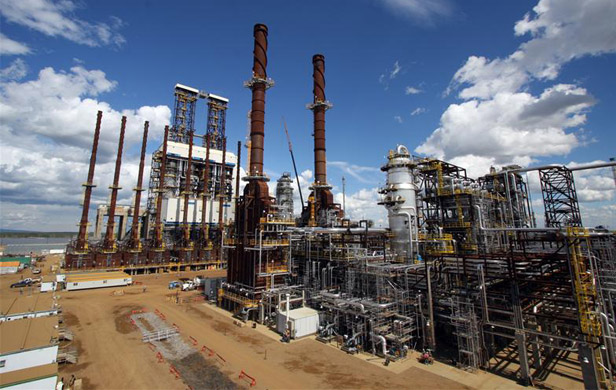 By John Cotter in Edmonton
FORT MCMURRAY, Alta. – Canadian Natural Resources Ltd. is facing 11 environmental charges over the release of a potentially deadly gas near an aboriginal community in northern Alberta.
The Alberta government said the charges stem from the release of hydrogen sulphide gas on August 2012 from the CNRL Horizon oilsands upgrader facility north of Fort McMurray.
The province said it learned of the leaks after getting complaints from the Fort McKay First Nation and reports from air monitoring stations.
"These are definitely serious charges," Nikki Booth, a spokeswoman for Alberta Environment said Friday.
"It is something that we felt we needed to do to ensure that there is environmental responsibility on the part of the company."
The province alleges that CNRL (TSX:CNQ) released the gas, failed to use its equipment properly, failed to report what happened properly and provided misleading information to the government and the Fort McKay First Nation.
There was no information on how much gas was released.
Each charge carries a possible maximum fine of $500,000.
Environment Minister Robin Campbell was not immediately available for an interview. He instead issued a written statement that doesn't mention CNRL or the charges, but says the government takes environmental protection seriously.
"Our ability to open new markets for our oil — or to maintain the markets we have today — depends on our credibility when it comes to responsible oilsands development," the statement says.
"Alberta is a leader when it comes to having stringent environmental monitoring, regulation and protection legislation. We are proud of this and remain committed to ensuring that we develop our resources in a responsible and sustainable way."
Officials with Calgary-based CNRL and the Fort McKay First Nation were not immediately available for comment.
Alberta Environment says hydrogen sulphide can be highly toxic and smells like rotten eggs. Exposure at low concentrations can irritate the eyes, nose and throat or cause headaches, dizziness, and nausea.
Exposure at higher concentrations can result in sleepiness, blurred vision or death from respiratory failure.
Mike Hudema with Greenpeace Canada said the allegations show that the oilsands industry needs much heavier oversight, and the policy of simply trusting oil companies to do the right thing has to end once and for all.
He said what happened could have been very serious.
"The fact CNRL not only released a deadly gas but allegedly misled Fort McKay First Nation about it is deeply troubling and begs the question of whether monetary fines go far enough," he said.
CNRL already faces three environmental charges over a similar release of hydrogen sulphide gas that occurred in May 2010.
Those charges allege the energy company released hydrogen sulphide gas into the atmosphere and failed to report it. These charges are still before the courts.
The company is to appear in Fort McMurray provincial court on the latest charges on April 14.
CNRL's website says its Horizon operation includes surface oilsands mining, bitumen extraction and upgrading plants.