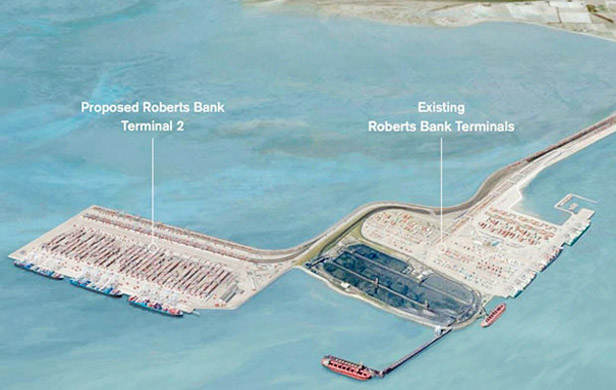 VANCOUVER – Federal Environment Minister Leona Aglukkaq says an independent panel will review plans to build a major shipping-container terminal at a port south of Vancouver.
Port Metro Vancouver wants to build a three-berth, marine-container facility that can handle an additional 2.4 million units every year at Roberts Bank in Delta, B.C.
The port is already the largest container terminal in Canada, and this past November the Canadian Environmental Assessment Agency asked for public comment on the project.
Instead, Aglukkaq says she's decided an independent panel will assess the project's environmental impact because of concerns raised by the public and First Nations.
She says the decision to refer the project was also made after considering the terminal's potential for significant adverse environmental effects.
The minister says the panel will have 14 months to submit a report to the minister who will then have five months to make a decision.
Read more about the lack of economic need for expanding Deltaport