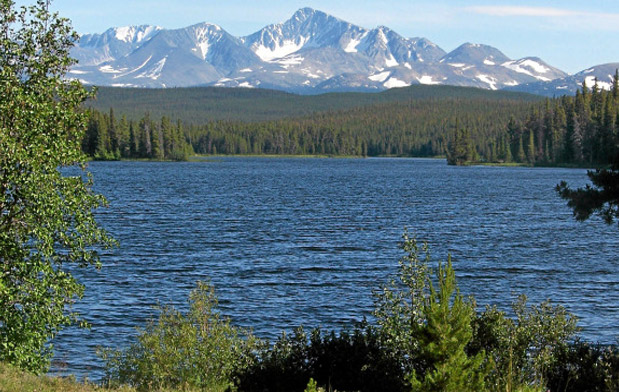 VANCOUVER – Taseko Mines Ltd. (TSX:TKO) has formally requested a judicial review of a critical environmental assessment for the proposed New Prosperity copper-gold mine in the B.C. Interior.
The company said Monday it has filed the request with the Federal Court in Vancouver to comply with a 30-day time limit.
Taseko has objected to parts of the assessment, saying the panel based its conclusions on faulty information — failing to account for a design feature intended to prevent seepage of contaminant material from a tailings storage facility. Said the company:
[quote]Taseko is asking the court for a declaration that certain panel findings relating to seepage and water quality be set aside, and that the panel failed in certain respects to comply with principles of procedural fairness[/quote]
The Canadian Environmental Assessment Agency has said it is reviewing information provided by Taseko.
Last month, an agency panel released a report saying it didn't believe Taseko's design for the project could avoid contaminating nearby Fish Lake. The survival of the lake is at the centre of the dispute.
The assessment found the project would have "significant adverse environmental effects" on water quality, fish and fish habitat in the lake, on grizzly habitat and on First Nations traditional activities.
The final decision on allowing the mine to proceed is in the hands of federal Environment Minister Leona Aglukkaq.
The review is a second attempt by the company to have the project approved.
The proposed mine has already been rejected once after an earlier assessment because the company proposed using the lake as the tailings pond.
"Taseko had no choice but to file this application in order to comply with a 30-day time limit," Taseko president and CEO Russell Hallbauer said.
[quote]But we remain of the view that the federal government should allow the project to proceed to the next stage of detailed permit-level examination and if so the judicial review would not need to proceed.[/quote]