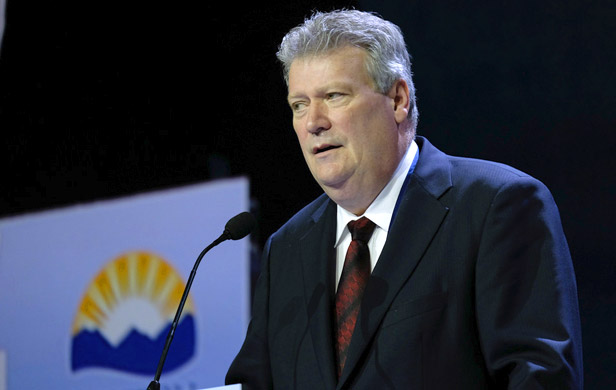 Last week, the BC Government held its second annual LNG In BC Conference, with over 1,400 delegates representing some of the world's top players in the natural gas industry. The province's Minister of Natural Gas Development Rich Coleman noted that this year's conference saw an increase of almost 1,000 delegates.
Most panels centred on the potential opportunity for a BC LNG industry, but the elephant in the room at the Vancouver Convention Centre was a natural gas pipeline deal signed between Russia and China on the eve of the conference. Though barely addressed from the stage, it provided a powerful reminder to delegates of the competitive international market the province will have to navigate to make its LNG vision a reality.
Bad timing for BC LNG players
Russia's completion of a $400-billion deal to satisfy approximately one third of China's gas needs is bad timing for BC LNG, as companies such as Chevron and Petronas look towards final investment decisions over the next year.
Natural gas will be supplied to China for the low cost of $10-$11 a unit, providing China a bargaining advantage to reduce energy prices from other potential trading partners in North America. Canadian exporters has their hopes set on $16/unit, based on the higher prices Japan is paying following the Fukushima-driven shutdown of its nuclear sector.
Russian leader Vladimir Putin said that this is the biggest contract in the history of the country's gas sector, a reality which was absent from virtually all conversation on the global natural gas market discussed at the conference.
Clark downplays contract's significance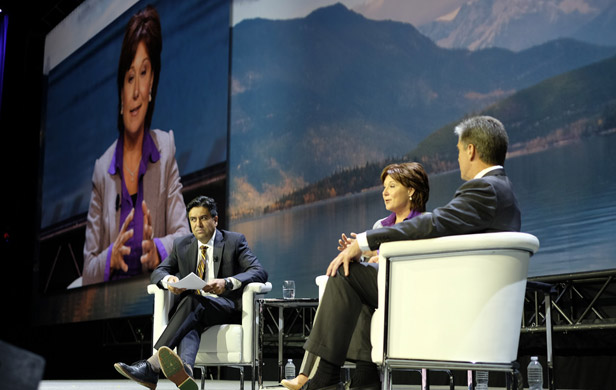 Premier Clark brushed off questions as to whether this agreement would have a negative impact on BC's race to export LNG, saying that her government had anticipated the deal. Much of this hinges on whether the province can secure final investment decisions and nail down competitive tax rates quickly enough to be a credible player in the LNG market. Given that many of these details are far from being confirmed, questions arise as to whether LNG is  the 'generational opportunity' it is being presented as for BC.
With 14 LNG projects proposed alongside intense global competition, Premier Clark acknowledged that so far, only two of these projects are nearing final investment before the next election. The smaller Woodfibre LNG near Squamish looks like the best bet for the first project, but it is meeting with growing opposition from local groups.
Pressure to speed up BC LNG
These delays don't bode well for BC, a fact which Andy Calitz, CEO of the Shell-led partnership LNG Canada, responded to by saying, "That is why we need to move quickly."
For her part, Premier Clark suggested Canada is potentially a more reliable supplier than politically volatile Russia:
[quote]I don't think there is a country in the world that today wants to depend on Russia as their sole supplier of natural gas.[/quote]
Whether BC can be a reliable supplier, however, depends on whether these LNG projects actually come to fruition. Clark is depending on LNG to fulfil the election promise of a 'debt free BC', a multi-billion dollar prosperity fund, jobs and economic development. The fact that news of this Russia-China deal dropped right before the conference with minimal discussion of its effect on BC LNG may be symptomatic of the government's desire to sell LNG instead of fostering a frank conversation about its opportunities and challenges.
Honest discussion in short supply
China has long been considered an important market for BC, and the impact of billions of tonnes of natural gas that will flow from Russia to China must be analyzed. One of the only comments made by Natural Gas Development Minister Rich Coleman on the deal came at the end of the conference:
[quote]We beat the Russians at hockey and we'll beat them at liquefied natural gas.[/quote]
Determining the potential for a BC LNG industry requires frank discussion and tough questions, not more hot air about this cold gas.