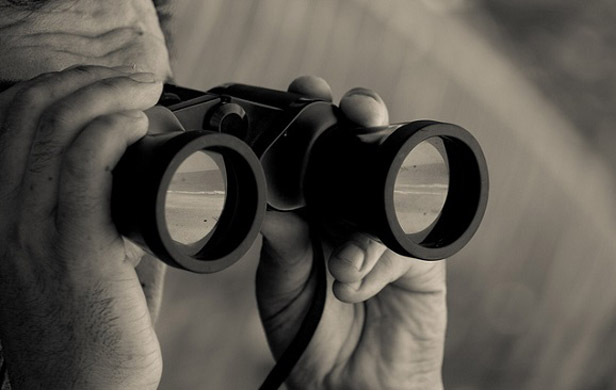 The BC Civil Liberties Association (BCCLA) filed two complaints today with regards to revelations that the RCMP and CSIS have surveilled citizens, First Nations and environmental groups openly challenging the proposed Enbridge Northern Gateway pipeline.
The complaint with respect to CSIS was filed with the Security Intelligence Review Committee (SIRC) – the public watchdog overseeing CSIS – while the complaint regarding the RCMP was submitted to the Commission for Public Complaints Against the RCMP. Interestingly, SIRC's own integrity was recently called into question with revelations that its head, Chuck Strahl, and a number of other directors have lobbying ties to Enbridge and the oil and gas industry.
Both complaints stem from a story in the Vancouver Observer in November,  2013, which drew on Access to Information documents detailing the security agencies' efforts to follow and report on the activities of prominent Enbridge opponents. Some of these reports appear to have been shared with the National Energy Board reviewing the proposed pipeline.
Police, spy agency may have broken laws
One particular incident involved a town hall meeting and series of workshops held at a Kelowna church on the eve of the NEB's Enbridge hearings in that community in February of last year. The surveillance documents track the involvement of the events' organizers and guest speakers – including Union of BC Indian Chiefs President Grand Chief Stewart Phillip, federal Green Party Leader Elizabeth May and activist groups LeadNow and Dogwood Initiative (Full disclosure: I was also named in the documents as a guest speaker at the event).
"It's against the law and the constitution for police and spy agencies to spy on the lawful activities of people who are just speaking out and getting involved in their communities," says Josh Paterson, Executive Director of the BCCLA.
[quote]This is bigger than an environmental debate – it's a question of fundamental human rights. There are plenty of undemocratic countries where governments spy on people that they don't agree with. That's not supposed to happen in Canada, and when it does, it can frighten people away from expressing themselves and participating in democratic debate.   [/quote]
"It's intimidating for people to learn that they're being spied on by their own government," adds Ben West, of ForestEthics Advocacy, one of the groups whose activities have been monitored by CSIS and the RCMP.
"Regular people are being made to feel like they are on a list of enemies of the state, just because they are speaking out to protect their community from a threat to their health and safety or trying to do what's right in the era of climate change."
The BCCLA's Patterson expects the process surrounding both complaints will take at least several months. With respect to the SIRC complaint, CSIS has 30 days to respond directly to the complaint, before it is passed on to the watchdog.