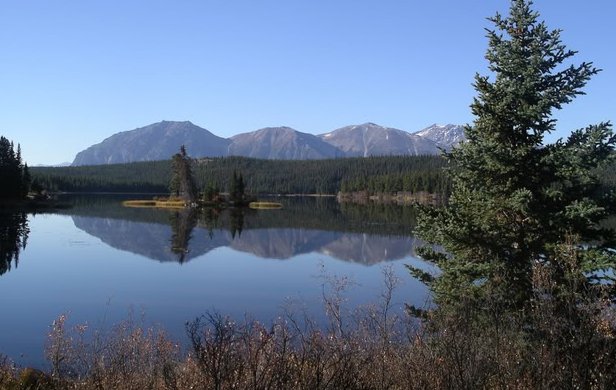 After three years, several court cases, two project designs and as many federal reviews, the Harper government has rejected Taseko Mines' controversial Properity Mine proposal for BC.
A statement issued earlier today on the Canadian Environmental Assessment Agency's website noted that Environment Minister Leona Aglukkaq "has concluded that the New Prosperity Mine project is likely to cause significant adverse environmental effects that cannot be mitigated."
[quote]The Governor in Council has determined that those effects are not justified in the circumstances; therefore, the project may not proceed. [/quote]
Mine gets second life after Prentice's rejection
The original Prosperity Mine proposal, which would have involved draining Fish Lake in Tsilhqot'in First Nation territory, west of Williams Lake, was rejected by then-Environment Minister Jim Prentice in 2010.
The company submitted a revised proposal in 2012, which First Nations leaders concluded still posed a significant threat to local watercourses, fish, and their traditional way of life.
The debate over the mine reached a fever pitch in 2013, when Taseko's president publicly attacked Tsilhqot'in resistance to the mine.
"A recent op-ed by the President of Taseko Mines Ltd., Russ Hallbauer, argues that the overwhelming First Nations' opposition to its controversial New Prosperity mine proposal is the result of 'misinformed testimony by special interests'," wrote Chief Roger William in a strongly-worded rebuttal.
[quote]This position is insulting, inaccurate and yet another example of the company's refusal to hear the voices of our people or acknowledge the very real impacts this mine would have for our communities and our Tsilhqot'in way of life.[/quote]
Legal wrangling over mine
The issue also wound up in the courts on several occasions as the Tsilhqot'in challenged permits for exploratory drilling issued by the Clark Government prior to the conclusion of the federal review for the modified design.
Following a damning environmental assessment of the mine from the review panel late last year, Taseko even took the extraordinary step of requesting a federal judicial review into the panel's findings."Taseko is asking the court for a declaration that certain panel findings relating to seepage and water quality be set aside, and that the panel failed in certain respects to comply with principles of procedural fairness," stated the company's filing in a Vancouver court.
Door open to different mine proposal for region
In the end, the Harper government sided with the First Nation and the opinions of various scientists who presented to the review panel, including those from the Department of Fisheries and Oceans and Environment Canada who raised serious concerns with even the new version of the project. "The Government of Canada will make decisions based on the best available scientific evidence while balancing economic and environmental considerations," said Aglukkaq, while leaving the door open to another mine in the region:
[quote]The Government will continue to make responsible resource development a priority and invites the submission of another proposal that addresses the Government's concerns.[/quote]
2011 video on Tsilhqot'in opposition to Prosperity Mine