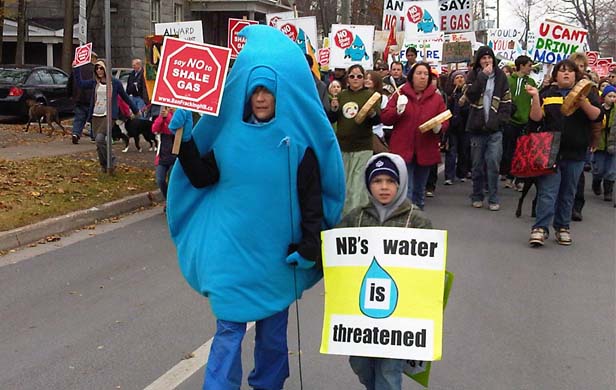 HALIFAX – New Brunswick's minister of energy is urging people participating in a demonstration against exploration for shale gas fracking to obey the law.
Craig Leonard says while he recognizes the right to protest against the industry, matters will be turned over to the police if such protests break laws.
Leonard's comments came as the RCMP monitored a protest today near Rexton.
Some people have blocked an entrance in the area where SWN Resources is storing natural gas exploration equipment.
Leonard was in Halifax to deliver a speech at an annual energy conference hosted by the Maritimes Energy Association.
During his speech, Leonard said a well regulated shale gas industry could create an economic renewal in his province, estimating there may be enough gas to provide the province with all of its electricity needs for the next half century.