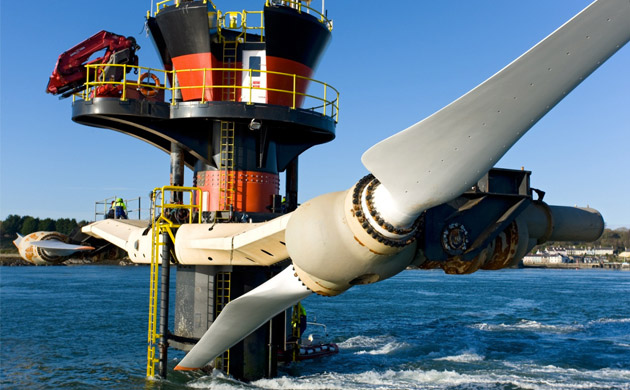 HALIFAX – Nova Scotia and the United Kingdom have agreed to work together on research aimed at generating electricity from high tides like those in the Bay of Fundy.
Energy Minister Andrew Younger and Corin Robertson, the acting British deputy high commissioner to Canada, announced a memorandum of understanding today in Halifax.
Under the agreement, the Offshore Energy Research Association of Nova Scotia and the United Kingdom's Technology and Strategy Board will each contribute $250,000 towards research.
Younger says the agreement will increase the province's research capacity and create business opportunities in Nova Scotia and the U.K.
The agreement will also result in joint proposals being issued for research projects in both Canada and the U.K.