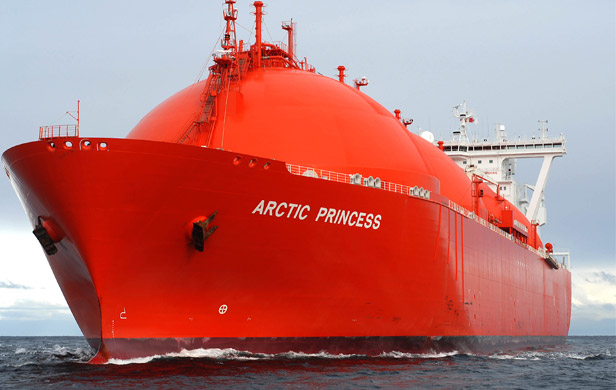 HALIFAX – Nova Scotia granted conditional approval Friday to a proposed liquefied natural gas plant in Goldboro, clearing another hurdle for the terminal that's slated to be operational in six years if Pieridae Energy Canada decides to proceed with the project.
Environment Minister Randy Delorey said the Calgary-based company must abide by 40 conditions if it goes ahead, which includes working with his department to find ways of reducing greenhouse gas emissions at each phase of the project. Other conditions are intended to protect wetlands and wildlife, he said.
"I am confident any potential environmental issues can be addressed and the economic benefits of this project can be realized," he said in a statement.
Earlier this month, an environmental panel gave conditional approval for the project, which the company said Friday is estimated to cost US$8.3 billion in capital spending.
The province's Utility and Review Board will have the final say on whether the project can go ahead.
Company predicts 200 long-term jobs
Pieridae said it anticipates the terminal will create up to 3,500 jobs during its construction and 200 full-time workers will be needed to operate the plant.
The company said it will make a final will decision on the project in 2015 and, if it proceeds, the terminal will be operational in 2020.
"We are very pleased to receive environmental assessment approval, which is an important milestone toward development of Goldboro LNG, " said Alfred Sorensen, the company's president and CEO.
Power plant for LNG terminal could affect harbour habitat
In addition to the LNG facility, the project also includes a 180 megawatt gas-fired power plant, a water supply intake and pipeline for a potable water supply from a nearby lake, and a marine wharf and jetty. The jetty would extend into Isaac's Harbour, which includes habitat for lobster, fish and sea urchins.
The company said it will work with local residents, First Nations and the Environment Department as it works to meet the conditions placed on the project, which include management plans on air emissions, greenhouse gas and wetlands. It must also establish a fisheries advisory committee.
Project would raise province's carbon emissions by 18%
The three-member environmental panel that reviewed the project said it would result in a number of "residual effects" on the environment, such as an increase in the province's greenhouse gas emissions by about 18 per cent above 2010 levels by 2020. It says a number of fisheries in the general area would be compromised as well.
The environmental panel said it believes the economic benefits tipped the scale in favour of the project's development.
Its report said the Goldboro project is projected to contribute 0.5 per cent of the annual national greenhouse gas emissions for Canada and that provincial emissions and targets must be carefully considered. The panel said Pieridae argued the increase will be offset largely by foreign customer's replacement of coal by the company's natural gas.
In its submission to the panel, the Halifax-based Ecology Action Centre asked for the project to be "dismissed outright" by the Environment Department because its 2020 emissions would make it nearly impossible for Nova Scotia to reduce its overall emissions 10 per cent below 1990 levels by that same year.