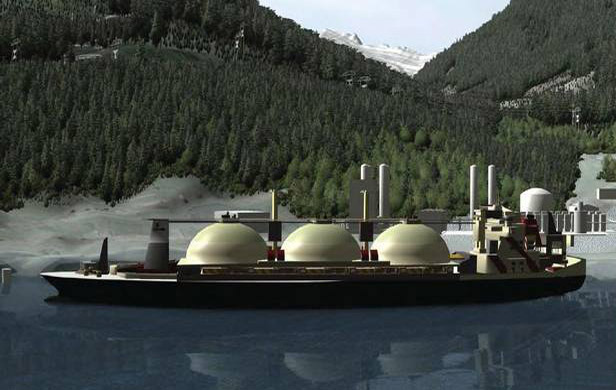 Citizens have until Midnight Monday to submit their comments to the current phase of environmental assessment into the controversial Woodfibre LNG proposal, near Squamish.
The project and its Indonesian billionaire proponent Sukanto Tanoto have garnered intense scrutiny from citizen groups, First Nations and municipal governments up and down Howe Sound and the Sunshine Coast. The District of Squamish recently made headlines rejecting Fortis BC's application to test drill in the Squamish estuary for a pipeline expansion to feed the proposed plant – this on top of multiple votes from local councils to ban LNG tankers in Howe Sound over safety concerns.
Local grassroots group My Sea to Sky is offering citizens a list of concerns to draw from in their comments to the BC Environmental Assessment Office – including multiple environmental issues, health, safety, and economic concerns.
One of the group's concerns is the way in which the plant would draw water from Howe Sound for cooling purposes, before returning it at a higher temperature and containing chemicals:
[quote]Woodfibre LNG is proposing an outdated and damaging cooling method to help cool the LNG facility. They propose to extract 17,000 tonnes of seawater from Howe Sound, chlorinate it, heat it, and then spit it back out into the sound every hour of every day for the next 25 years. This method has been banned in California and several other places as it is very damaging to marine life such as juvenile salmon, herring, and plankton which are the building blocks for all other life in Howe Sound. [/quote]
Comments can be submitted online to the BC Environmental Assessment Office by midnight, Monday, March 23 by clicking here.