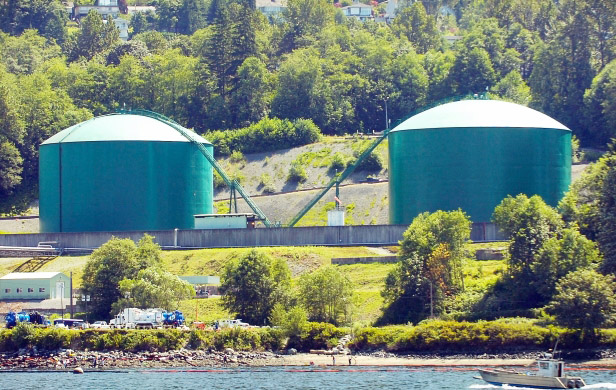 BURNABY, B.C. – Greenpeace protesters have set up a blockade at the Kinder Morgan oil pumping facility in Burnaby, B.C.
Spokesman Peter Louwe says two protesters have climbed onto the oil pumping mechanism and 14 other demonstrators are also on the scene and have unfurled a banner.
Louwe says the action began at around 7 a.m. and the protesters intend to stay until they have sent a message to Prime Minister Stephen Harper that expansion of oil pipelines is not acceptable.
The Kinder Morgan facility is the west coast terminus of the Trans Mountain pipeline that carries Alberta bitumen from the Edmonton area, across southern British Columbia to port just east of Vancouver in Burrard Inlet, for shipment overseas.
Kinder Morgan has applied to expand the pipeline to nearly triple its capacity from 300,000 barrels a day to 890,000.
See Vancouver debate on Kinder Morgan's expansion proposal.