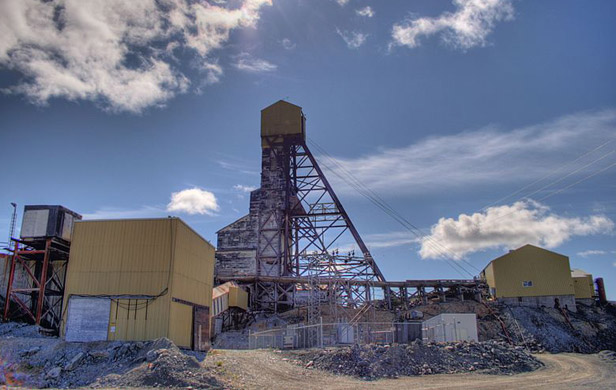 By Bob Weber, The Canadian Press
YELLOWKNIFE – Plans to clean up what may be Canada's worst toxic site are moving ahead with changes suggested by those who live beside Yellowknife's Giant Mine.
Last summer, a northern environmental regulator told the federal cabinet that it wasn't entirely happy with Ottawa's plans for the mine, which holds millions of tonnes of arsenic-contaminated waste on the shores of Great Slave Lake.
The Mackenzie Valley Review Board agreed freezing the underground arsenic in place is probably the best solution.
But it sided with aboriginal groups, territorial politicians and the City of Yellowknife, who have strong reservations with the federal plan.
The board eventually recommended an independent watchdog be created to supervise the dangerous cleanup. And it wanted ongoing research funded to find a permanent way to deal with the former gold mine's deadly legacy, as well as the health and environmental effects of the cleanup.
It also disagreed with federal plans to maintain the frozen arsenic in perpetuity, pointing out forever is a long time. said the board's report last June:
[quote]The public (does) not have any confidence the (government) can be trusted to fund and actively manage the site forever as proposed.[/quote]
The board recommended a 100-year limit on the time the arsenic can be kept frozen underground. It also said the plan must be reviewed every 20 years.
All those suggestions have survived a consultation process with federal bureaucrats, and have made it into the final draft of the board's recommendations, submitted this week.
"The board carefully weighed what it got from those parties," said board manager Alan Ehrlich. "We believe that their underlying interests remain in the recommended measures."
The recommendations now go before Northern Development Minister Bernard Valcourt.
That document is the result of consultations that began in 2008. It proposes the freezing of 237,000 tonnes of highly toxic and soluble arsenic underground, with 65 kilometres of refrigerating pipes running through cavernous subterranean storage chambers.
There are also 13.5 million tonnes of arsenic-contaminated tailings on the land above. The 95-hectare site contains many structures that are further contaminated with arsenic and other poisons, from asbestos to dioxins.
Some of the structures are in such bad shape the government was forced to apply for emergency permits to take them down last summer before toxins were released.
The latest cost estimate for the entire project is $903 million — all which will be paid by taxpayers.