Mount Polley's tailing pond breach is the worst environmental disaster in BC History. It will be a BC Day that goes down in infamy and, from the environmental perspective, may be one of the world's worst mining disasters when all is said and done.
At 10 million cubic metres of water and 4.5 million of slurry, it appears this tailings pond release is one of the largest of its kind in history, anywhere in the world.
Disaster follows massive increase in toxic tailings
Mount Polley owner Imperial Metals, in its most recent report, claimed as much as a seven fold increase, year-over-year, in toxic compounds like arsenic stored in the pond. The full list reads like a who's who in the world of toxic health concerns, yet the CEO claims he would drink the tailing water, as long as the solids were removed.
This most recent, massive increase in toxic tailings being stored in the now-breached and near-emptied "pond" corresponds with a massive increase in production that has occurred over the last year. The Vancouver Sun reports:
[quote]Imperial has increased production at Mount Polley. The company reported in its second-quarter financial report that throughput at the mine's processing mill was up 23 per cent to 23,404 tonnes of rock per day and meal production totalled 12 million pounds of copper, up 46 per cent, 11,867 ounces of gold, up 24 per cent and 33,813 ounces of silver, up 35 per cent from the same quarter a year ago.[/quote]
Province allowed production increase, against expert's warning
All of this was allowed by the province to occur after Brian Olding, an independent consultant, had clearly outlined serious concerns and even offered a remedy by urging the company to apply for permits for up to 3 million cubic feet a year of effluent to be discharged into the wild.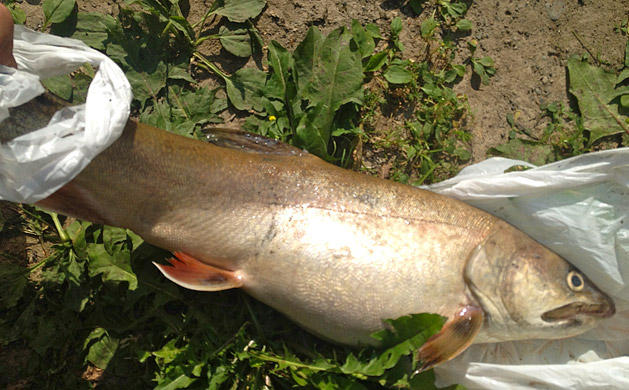 A permit for effluent release of 1.4 million cubic ft already existed (permit#11678) but treatment of the effluent before discharge became a stumbling point resulting in delays of safely discharging the excess effluent with the blessing of the local First Nations.
The company then moved for an amendment to increase the volume to 3 million cubic ft., no doubt as a result of ramping up production. Chronological details can be found here. 
This measure of discharging effluent is not ideal but the company was pushing all boundaries and even dealing with overflow, spilling untreated effluent into the environment.
Government deregulation enabled disaster
Something clearly needed to be done as the tailings pond was reaching critical mass, however government allowed for the increased production and only issued warnings to the company – albeit five of them – the most recent just this May.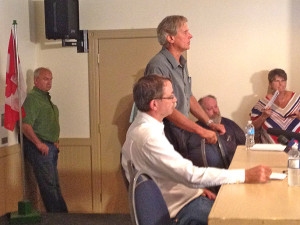 People on the ground and former employees know they are now living in a disaster zone that many saw coming.
They know they cannot drink the water as the CEO suggests and they know that it is all a result of our current Government's affinity for simply getting out of the way of industry and their desire to massively exploit our resources.
Everyone also knows, that in the end, the watershed that sustains all living things in the region is in serious jeopardy and the same people immersed in this disaster will see their taxes pay for the clean up for years to come.
All of which makes for the saddest BC day ever.
[signoff3]