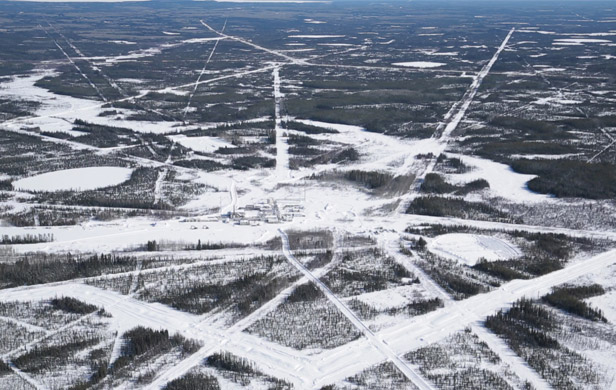 A First Nation with un-surrendered traditional territory in both northern BC and the Yukon passed a motion late last week banning fracking. On December 5, the Carcross/Tagish First Nation (C/TFN) General Council ratified an earlier motion from the nation's Executive Council, opposing the controversial natural gas extraction process on its territory.
"It's our responsibility to protect our lands and water for future generations," said the Executive Council's George Shepherd, who moved the motion.
[quote]Not only is fracking a completely ineffective way to extract resources, it would cause a great deal of harm to the land we take such great pride in.[/quote]
The motion grew out of work by C/TFN's Land Use team, which weighed potential economic benefits against anticipated environmental impacts from fracking. In the end, the team found "the use of fracking doesn't make any sense," says Lands Manager Frank James.
"It's our responsibility to protect the environment and our Traditional Territory, which includes the headwaters of the Yukon river," said C/TFN's Khà Shâde Héni, Danny Cresswell.
[quote]The harm a fracking project would cause to the land and waterways would not be worth the revenues. Not to mention the damage it would cause to the natural landscape, which is something we would never be able to recover.[/quote]
The move comes amid widespread debate about the merits and trade-offs of fracking, which has prompted two Canadian provinces – Quebec and Newfoundland and Labrador – and a number of other countries to pass fracking bans and moratoria.
C/TFN's members are mostly located in the Yukon but the nation holds 4,000 square miles of territory on the BC side of the border as well, where there is intense pressure to expand fracking operations in order to feed the province's ambitious, proposed liquefied natural gas (LNG) industry.
That concern is now spreading north to potential future fracking plays in the Yukon. C/TFN joins fellow Yukon First Nations, the Vuntut-Gwitchin of Old Crow, whose members passed a motion at their annual general assembly in August opposing fracking in their northern Yukon territory.
Controversy over exploratory drilling for fracking by an American company in New Brunswick prompted heated protests by the Elsipogtog First Nation in recent months.