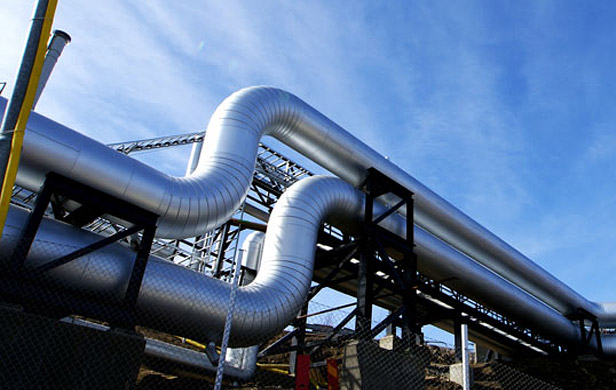 Updated 2 PM PST
ROCKY MOUNTAIN HOUSE, Alta. – The National Energy Board is investigating a natural gas pipeline rupture in west-central Alberta.
The federal regulator said the TransCanada (TSX:TRP) pipe broke Tuesday morning about 10 kilometres north of Rocky Mountain House.
It said the pipe was shut down and there were no immediate public safety concerns.
TransCanada spokesman Shawn Howard said the nearest home to the pipeline rupture is more than half a kilometre away. He said the company had been in contact with the landowner and no evacuation was required.
Howard said it was the company's understanding that Transportation Safety Board and energy board personnel were on their way to the site to monitor TransCanada's response.
"Before any repair or restoration of service work can occur, the (energy board) must approve the company's plans," he said in a release.
There was no disruption of natural gas service to the community of Rocky Mountain House, Howard added, although TransCanada was "working with some of our customers, who provide service to homes in rural areas, to assess their needs."
Manager of the Rocky Gas Co-op, Vic Kelly, advised customers to use other fuel sources until the gas was turned back on.
There was no word on when that might happen.
A TransCanada pipeline explosion in Manitoba last month left about 3,600 homes and businesses without heat for several days in -20 C temperatures.
(CKGY, The Canadian Press)
Read: Regulator buried report on TransCanada pipeline explosion