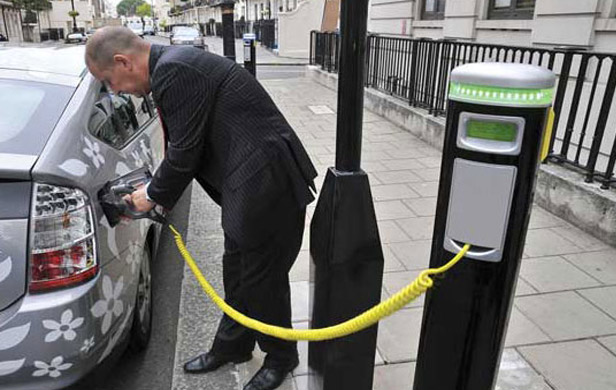 Quebec plans to spend more than a half-billion dollars on a green transportation plan over the next three years.
Premier Pauline Marois says the plan includes up to $8,000 in subsidies for the purchase of electric or hybrid vehicles; and up to $1,000 for people installing a charging unit at home.
She says the goal is to add 12,500 electric vehicles on Quebec roads by 2017, accelerating a program introduced under the previous Charest government.
It also calls for 5,000 public charging stations; 525 electric taxis; and 25 electric trolleys in Montreal.
In the days leading up to the announcement, there was some controversy over the fact that Hydro-Quebec chairman Pierre Karl Peladeau had been sitting in on Parti Quebecois cabinet meetings about the plan.
Peladeau is also the president of Quebecor, which owns the province's main tabloid papers and private TV network, along with the Sun media chain in English Canada.
Before the announcement, his Journal de Montreal newspaper reported exclusive details of the plan in a multi-page spread, promoted on the cover.