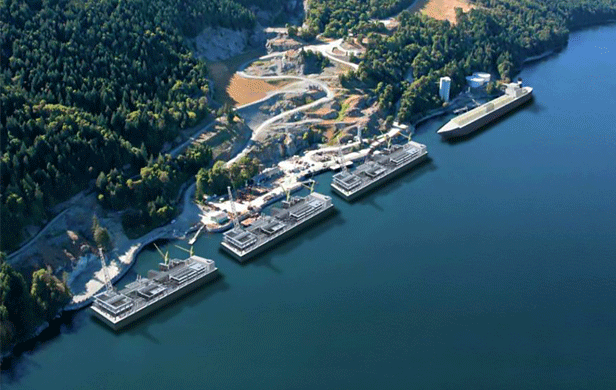 A battle is brewing in Saanich Inlet over a proposed floating LNG terminal – long before the proponent, Steelhead LNG, has even filed its formal application. In recent weeks, an increasingly bizarre controversy has erupted over whether or not elected Cowichan Valley Regional District (CVRD) directors have the right to express their opinion on the project at this early stage.
The controversy was boiled over last month after the CVRD unanimously passed a motion put forth by district director Lori Iannidinardo to oppose the project, citing concerns surrounding air quality and shipping lanes near the region's population (see video of motion and vote).
Keep your opinions yo yourselves, directors warned
The vote was met with warnings from Ross Blackwell, General Manager of the CVRD Planning and Development Department, as documented by the local blog Cowichan Conversations. Mr. Blackwell appears to have drawn his position from an internal legal opinion issued by CVRD Legal Counsel Peter Johnson. On this basis, Blackwell cautioned elected directors not take a public position on the project before reviewing a formal application by the proponent – or they could face legal challenges down the road.
The district staff cite several court rulings – including Save Richmond Farmland Society v. Richmond (Township) and Old St. Boniface Residents Assn. Inc. v. Winnipeg (City) – in defence of their argument that directors must maintain an "open mind" towards the project until staff has formally reviewed the proponent's application, forwarded its recommendations to elected officials, and those directors have had time to issue a carefully considered decision.
The stuff of local politics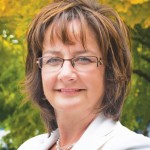 To some directors and local pundits, though, this has come across as anti-democratic fear-mongering. As Cowichan Conversations publisher and former regional director Richard Hughes puts it: "Speaking out on issues is the stuff and substance of local politics. It is the responsibility of our elected officials to respond and take positions on issues pending, or in play."
Into this political and legal morass has now waded eminent lawyer Jack Woodward (lead counsel on the famed Tsilhqot'in case). In response to a query from Director Iannidinardo, Woodward recently penned the following letter – which addresses a letter written by Peter Johnson, containing his legal opinion on the matter. Woodward's response letter is republished here from Cowichan Conversations:
[quote]Lori,
The issue Mr. Johnson's letter deals with is bias, namely, whether the Board has expressed such a degree of bias that an application by Steelhead could never be given a fair hearing. Mr. Johnson takes a timid approach, and at the end of his letter Mr. Johnson suggests you patch things up with some kind of ameliorating statement from the Board, perhaps along the lines of: "I know we said we oppose the project, but we would still give you a fair hearing if you make an application." I don't think Mr. Johnson's advice is correct on this point. An ameliorating statement is not necessary, because fairness goes without saying.
A judge doesn't start a trial by saying: "I will give you a fair trial."
But more importantly, I don't think Mr. Johnson's letter adequately presents another, very important part of the law, namely, that politicians like yourself are protected by the courts in having the freedom to make political decisions and represent the people who elected them.
In both the Old St. Boniface case and the Save Richmond Farmland case, the very cases referred to by Mr. Johnson, the council's zoning decision was upheld by the courts despite earlier statements that were said to indicate bias.
Those cases both stand for the proposition that you are entitled to your opinions, and you are entitled to express those opinions. It is surprising to see those two cases referred to in a letter which is basically telling you the opposite.
According to the law, the rule against bias is partially relaxed for politicians like yourself who are entitled, even encouraged, to express their views robustly in the public forum. Consider these words of the Supreme Court of Canada's decision in the Old St. Boniface case (the same decision that Mr. Johnson referred to):
"I must assume that the Legislature was aware that in this capacity the members of Council will have fought an election in which the matter upon which they are called upon to decide may have been debated and on which the would-be councillors may have taken a stand some pro and some con.
Indeed, the election of a particular councillor may have depended on the position taken…In the course of this process, a councillor can and often does take a stand either for or against the development…Accordingly, it could not have been intended by the Legislature that this rule [bias] applies to members of Council with the same force as in the case of other tribunals whose character and functions more closely resemble those of a court."
and further:
"some degree of pre-judgment is inherent in the role of a councillor."
Lori, this is a free and democratic country. You have been elected to serve the people. You are entitled to express your views. The resolution you passed is an expression of your views as an elected politician. Our country fought wars to protect your right to express such views. You can't be muzzled. Be fearless.
If Steelhead makes an application to the Board you must review the application on its own merits and express no bias against Steelhead.
Everyone has to be treated fairly, even Steelhead. But no application has been made, and you don't know for sure if an application will ever be made.
You have done Steelhead a favour by telling them where you stand on LNG. If they make an application, you have to consider it fairly, on the merits, once you have read it and considered what they have to say. Until then you don't have to worry.
I hope this helps. Don't hesitate to contact me with any further questions.
Regards,
Jack Woodward, QC[/quote]
Issue heating up
Since the back-and-forth over the CVRD vote, several directors have shown signs of softening on their opposition to the project, while others are doubling down. And, again, considering Steelhead LNG has yet to file its application, we've seen nothing yet. Expect Saanich Inlet to join Howe Sound and Lelu Island on a growing list of heated regional battles over the province's LNG vision.