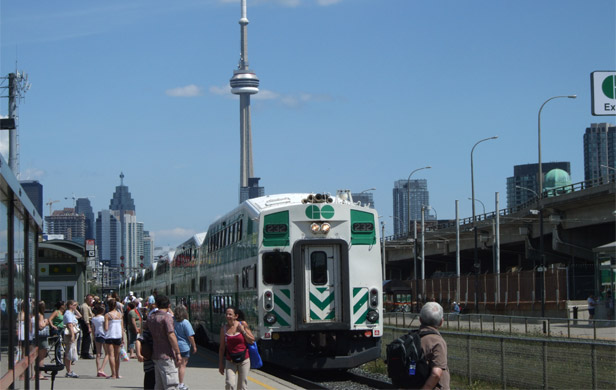 by Maria Babbage, The Canadian Press
TORONTO – With the prospect of an election growing more likely every day, the minority Liberals' spring budget may turn out to be more campaign platform than peace treaty.
It will also need to lay out a plan to fund a massive expansion of public transit in the vote-rich Greater Toronto and Hamilton area — one of their key promises — without raising taxes for the middle class.
Premier Kathleen Wynne has promised that a new "revenue stream" to raise the estimated $2 billion a year that's needed to fund public transit will be unveiled in the budget, expected May 1.
But she's ruled out a hike in the HST, gas tax and personal income tax for middle-income families, which has been defined in finance documents as individuals earning between $25,000 to $75,000 a year.
Increased corporate taxes could help pay for transit
Wynne could raises taxes for businesses or higher-income earners — something the kingmaker New Democrats could support.
Last December, a government-appointed panel recommended that the Liberals raise corporate taxes to 12 per cent, coupled with other measures such as hiking the gas tax and the Harmonized Sales Tax.
Metrolinx, the provincial transit authority, had proposed a 15 per cent increase in development charges for businesses, as well as an average 25 cents per day off-street parking levy, among other "revenue tools."
However, the parking charge could be passed on to drivers who use those spaces in places like shopping malls. As well, both measures on their own won't raise the billions of dollars annually that's needed.
"Green bonds" offer alternate funding tool
Experts say there is another option: so-called "green bonds," which the government plans to issue this year.
Green bonds are a relatively new financing tool, intended to raise money that's used exclusively to support projects with specific environmental benefits.
It will require legislation and certification, but the Liberals say it won't be a confidence vote that could topple the government.
Green bonds would be a part of Ontario's regular borrowing program, but that portion will be dedicated to environmentally friendly transit projects, officials say.
They argue the bonds would capitalize on the province's ability to raise funds at low interest rates and save money over the long term because there are many investors who are prepared to pay to invest in specific green initiatives.
Green bonds are more appealing to investors if they have a competitive return relative to regular bonds, experts say.
Investors want green options: TD economist
Many investors would go the green route, all things being equal, said senior TD economist Sonya Gulati.
But green bonds have additional administrative costs. They have to be certified and monitored to ensure the money is being spent appropriately.
Right now, the World Bank is the big issuer of green bonds, but it has the expertise so it doesn't incur extra costs, said Gulati. There may be additional fees attached if a government or corporation issue green bonds.
When those costs are passed on to consumers, they tend to be received poorly and rarely reach maximum subscription.
But at the end of the day, green bonds are still debt, said Mike Moffatt, a professor of business, economics and public policy at the University of Western Ontario's Richard Ivey School of Business.
Debt servicing now province's third biggest budget item
Servicing Ontario's estimated $272.8-billion net debt — which has doubled since the Liberals took office in 2003 — is the third-largest government expenditure after health care and education.
If the Liberals plan to issue green bonds to fund transit in addition to the regular bonds they issue each year, that could become a problem, said Moffatt.
"There's already concerns that the Ontario government is getting itself into a little too much debt, so if they keep compounding that by issuing more and more debt, it's going to make a problem the province has even worse," he said.
Spending more on servicing the provincial debt means less money spent on public services and government programs. It could also mean they won't hit their deficit-shrinking targets.
Gridlock costing Toronto $6 billion a year
The Liberals have argued that improving public transit can't be put off, that gridlock in the Toronto region is already costing the economy $6 billion a year.
While green bonds may save the Liberals' political hides by avoiding new taxes, it does come at a cost, said Moffatt.
[quote]There's no free lunch here. The transit's going to get paid for, one way or another.[/quote]
"Either it's going to get paid for by higher taxes or it's going to get paid for by a higher debt, which means either higher taxes or less spending in the future."