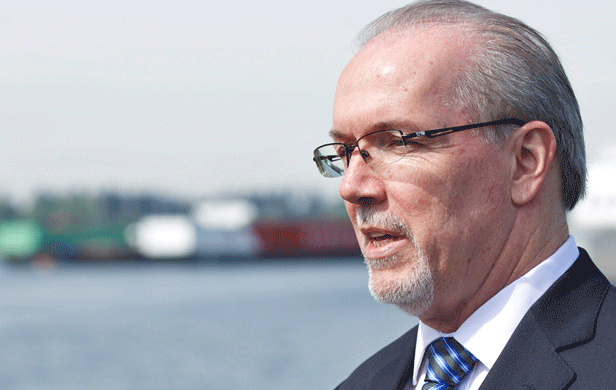 Apparently, according to Alberta Premier Rachel Notley and BC NDP leader John Horgan, we have a new doctrine in Canada which essentially says that Jobs Come Ahead Of Crisis When A Powerful Union Leader Says So.
Any free society, as part of its basic philosophy, permits citizens to better themselves, legally, and to withhold their labour. At the same time, no society can permit those rights to endanger society as a whole. Moreover, it can hardly be permitted because society hasn't been able to control some of its segments, like the bastards exposed by the Panama Scandal. That behaviour exposes the weakness of people, not of the philosophy.
Horgan's about-face shows humiliating weakness
Having once been a cabinet minister in a Socred government, I risk being called anti-union if I offer any criticism of a union. There's a distinct odour of Senator Joseph McCarthy in an allegation that because one belonged to a certain group, they therefore can be assumed to have certain beliefs. I support unions, have been a member of three, had formal election endorsements from two, and I couldn't have been elected, twice, in Kamloops, a union town, if I was anti-union.
What I'm on about is the humble, indeed humiliating volte face when John Horgan met with the union, and its powerful leader whose support, more than any other, made Horgan the NDP leader.
This from the April 14 edition of the Toronto Globe and Mail:
[quote]B.C. NDP Leader John Horgan met with his toughest critics on the party's liquefied natural gas policies, and said his party's official rejection of the Pacific Northwest LNG proposal could yet turn to Yes.
Mr. Horgan was speaking to the annual convention of the BC Building Trade unions in Victoria on Wednesday, where he sought to diffuse anger from his party's labour allies over his decision to ask the Canadian Environmental Assessment Agency to withhold approval for the proposed Pacific Northwest LNG plant near Prince Rupert.
The NDP Leader apologized to union leader Tom Sigurdson for sending the submission to the regulatory agency without giving him notice that the party had come out against the proposal.[/quote]
Many, evidently including Mr. Horgan, think there's an easy, gradual way to deal with the fossil fuel/climate crisis so nobody ever has to make a sacrifice quite yet. Forgive the indiscreet example, but that's like the young boy, who, being warned he'll go blind if he keeps playing with himself, promises to quit just as soon as he needs glasses.
One leap forward, two bounds back
I heartily congratulate the NDP in Convention for, barely, passing the Leap Manifesto and ask Notley, Horgan and company, "What's the equivalent of needing glasses to inform us we must now act?" Doesn't this, at least in principle, make abundant good sense?
Of course Premier Notley has a problem, but letting it fester, indeed helping it get worse, is scarcely the solution. In spite of 70 years of Alberta arrogance towards less well-off provinces, we all have a societal obligation to help. And we must do that as part of the same Canadian way Albertans were so grumpy about when they were rolling in petrodollars.
What we do not have is an obligation to suffer the fatal consequences of "business as usual". Someone has to explain that to Ms. Notley and Mr. Horgan, who must then stand up to those who would put themselves first.
A Canadian problem
The solution lies in accepting the fact that this is a national problem affecting every single Canadian and that those who will be most directly affected need the assistance of the rest of us. Just what form that takes must be worked out but we have to make a start, which the Leap Manifesto does.
Beyond a reasonable doubt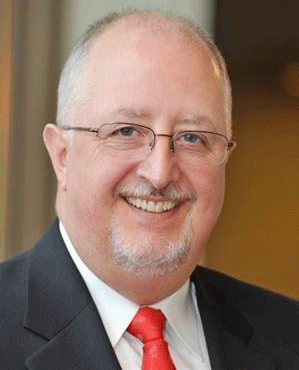 What the hell do Mr. Horgan and Mr. Sigurdson need for evidence? Ninety-seven percent of the world's scientists dealing with this problem confirm that we have a crisis which, unattended, will be fatal.
Of course there are doubting Thomases – articulate ones. If you're one, here's my answer.
As a lawyer, I can assure you that there isn't a proposition ever propounded that I couldn't make a case against.
Are you a "round earther" – I guarantee I can make a hell of a case for it being flat.
Believe in God? I can rally no end of scientists, including Richard Dawkins, to refute that.
In support of God are many of the world's greatest thinkers, including Albert Einstein.
Mr. Sigurdson (I take it you have precedence in the NDP), Mr. Horgan, the scientists have done more than meet the civil onus of "on a balance of probabilities" but have satisfied the criminal test of "beyond a reasonable doubt".
Beyond "a shadow of a doubt"? Perhaps not, but it's impossible to think of any proposition that meets that test.
But Mr. Sigurdson, Horgan, if you're wrong, if your "scientists" are wrong, everything is lost. And if the 97% are somehow wrong, we have still made the world a hell of a lot better, safer, cleaner and nicer place to live.
One might reduce the argument, then, to this: "Better safe than sorry"!
Gentlemen, we are all in this together, including you!